The 61st tank repair plant located in the suburbs of St. Petersburg (part of Uralvagonzavod) is currently undergoing major repairs
tanks
T-80BV, however, observers spotted other tanks in the workshop (pictured on the right), which differ from the "eighties," writes
Rossiyskaya Gazeta
.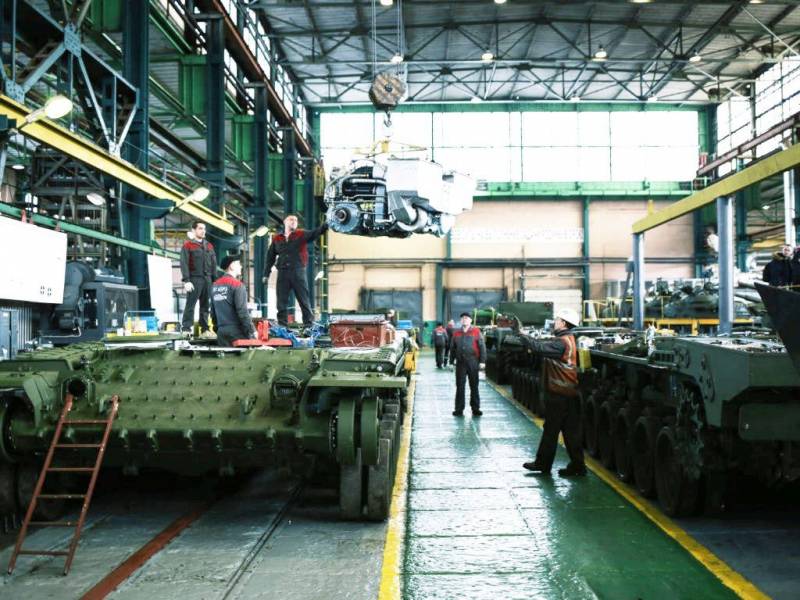 Military experts identified the White Eagle (T-72B1) in these vehicles.
"This modification was designed and manufactured by this company. For the first time it was demonstrated in 2012 at the exhibition "Technologies in mechanical engineering". Currently, according to the data that appeared on the Web, 50 of such combat vehicles entered service with the ground forces of the armed forces of the Republic of Nicaragua, "the material says.
According to military expert Alexey Khlopotov, "The White Eagle" is a semi-official name, but it can be found in the materials of the 61 plant. The official name of the vehicle is "The upgraded T-72B1 tank, Item 184-1MS, created under the theme" Breakthrough -2B ".
Currently, the White Eagle is the most powerful tank in South America. He surpasses the Leopard 2А4 adopted in Chile in armored defense, armament and the level of development of the fire control system. Unique to this tank makes the presence in the ammunition guided missiles,
told Khlopotov.
He noted that "this version of the T-72B1 is slightly inferior to the German" armored cat "in mobility, but given the considerable weight of the" Leopard ", and here is the superiority of the Russian machine."
A distinctive feature of the "White Eagle" is also a panoramic sight and a closed machine-gun installation, which the commander has at his disposal. This contributes to a significant reduction in personnel losses from enemy fire,
added an expert.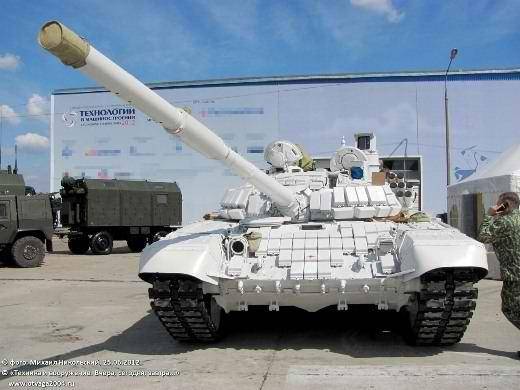 Humanitarian "White Eagle", St. Petersburg modernization of T-72, 2014 year.