The United States is laying in Syria a "conflict potential" that could lead to a new big war of "all against all," reports
RIA News
Statement by Colonel-General Sergei Rudsky, Deputy Chief of the General Staff of the Armed Forces of the Russian Federation.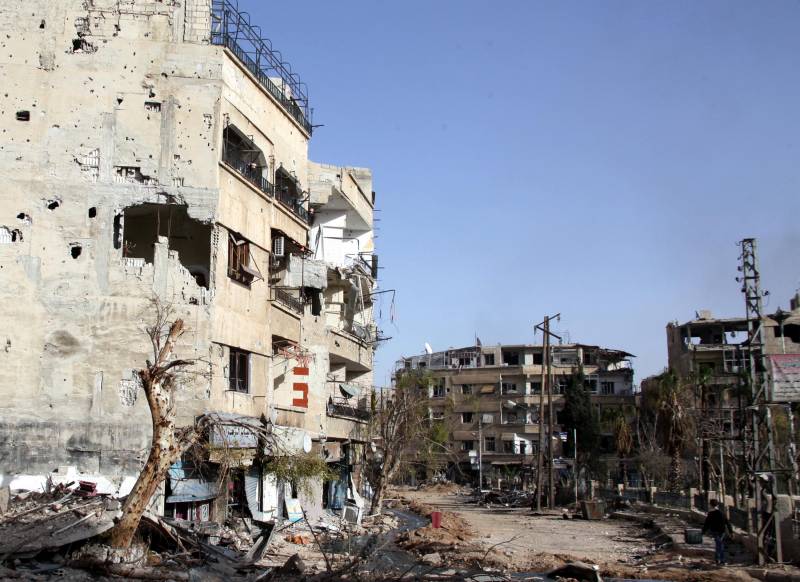 According to the general, who spoke at the Moscow International Security Conference, Washington "has already headed for the dismemberment of Syria."
The same opinion was expressed by the Minister of Defense Sergey Shoigu. During the same conference, he noted that the Western coalition "did not set itself the task of defeating the terrorists," and the goal of the United States and its allies was to "loosen the situation in the region and consolidate its military and economic presence in it."
Rudskoy also spoke about some results of military actions against terrorists in the UAR.
According to him, all in Syria, with the support of the Russian Federation and Iran, more than 65 thousands of militants were destroyed, "1245 settlements and 113 thousand square kilometers of territory were freed, more than 6,5 thousands of hectares of land were cleared, more than 1,500 kilometers of roads and about 17,2 thousands of buildings."
Refugees who left the humanitarian corridors a few days ago return to the localities of Eastern Guta. (...) Within a few days, the humanitarian operation in Eastern Ghouta should be completed,
said the deputy head of the General Staff.