Currently, a military camp is being actively built in Kaspiysk (Dagestan), work is underway to create a cultural and leisure center, a military hospital has begun its work, reports
RIA News
message commander of the Caspian
flotilla
(CFL) Rear Admiral Sergey Pinchuk.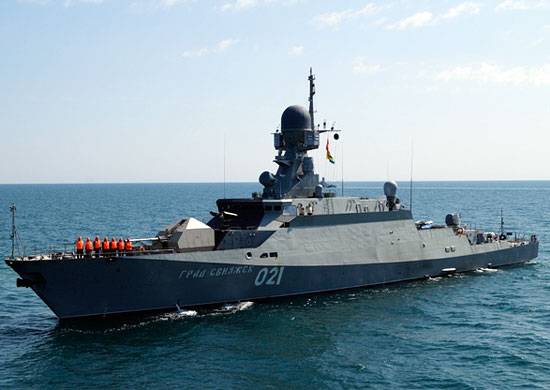 Recall that the upcoming transfer of CFL from Astrakhan to Kaspiysk on April 2 was announced at a selector meeting by Russian Defense Minister Sergei Shoigu.
Today, construction work is actively under way on the infrastructure of the military camp in Kaspiysk. In a high degree of readiness housing barracks. Additionally, work is underway to create a cultural and leisure center; a military hospital has begun its work. An office housing fund is being formed,
Pinchuk told in an interview with the newspaper "Red Star".
According to him, "to accommodate the ship-cutter and the ship's personnel, construction began on a stage-by-stage basis for construction of berths and hydraulic structures, preparations are underway for the construction of life-support facilities for the training complex and the warehouse zone."
Undoubtedly, this is a big, serious task. But as a result, our Navy will receive new basing points that meet all modern requirements. The deployment of ships will be organized at sea in the immediate vicinity of the training ranges. The presence in the fleet of ships, marines,
aviation
, combat and logistical support units, building up communication systems will allow the Caspian to have a self-sufficient universal grouping of forces (troops) of the fleet,
said Pinchuk.
He also noted that as part of the development of the Fleet, the CFL will continue to receive new ships and modern weapons.
At the same time, an important task is to create normal conditions for those who "are on combat duty, combat service and improve their skills at combat training events."
That is why the creation of social infrastructure for servicemen and their families is one of the priority tasks for command, which is being carried out with the support of the government of the Republic of Dagestan. Housing, schools, kindergartens are planned for construction under the republican regional development program and the program of integrated development of single-industry cities in Russia,
concluded the admiral.