Polish Gazeta Wyborcza publishes
material
, which refers to the regular version put forward by a subcommittee headed by Anthony Matserevich on the fact of the Tu-154 disaster near Smolensk.
Recall that earlier, Maceriewicz, presenting a report "on the interim results of the investigation," announced the discovery of "traces of explosive on one of the wings" of a presidential airliner. Then the head of the Polish ruling party, Law and Justice, Jaroslaw Kaczynski clearly made it clear that such conclusions of the subcommittee Matserevich did not suit him. After all, it turned out that the "bomb" on the plane was laid in Warsaw before the flight, and in that case the main suspicions fell on the brother of the deceased president, who did not fly to Smolensk in April 2010.
Matserevich decided to modify his version so that it fit into Poland's conspiracy concept of "Russia's guilt" in the crash of the presidential airliner in 2010 year. At the same time, a quick change of versions put forward by Matserevich was also noted in the Polish press.
From the material of the Polish newspaper:
The Matzerevich Subcommittee presented several conflicting versions of the 10 events of April 2010. According to one of them, the plane was blown up with the help of a thermobaric bomb and some detonation strips glued to the aircraft. According to another, the explosive in the wing of the aircraft could be during the repair of the liner in the Russian Samara.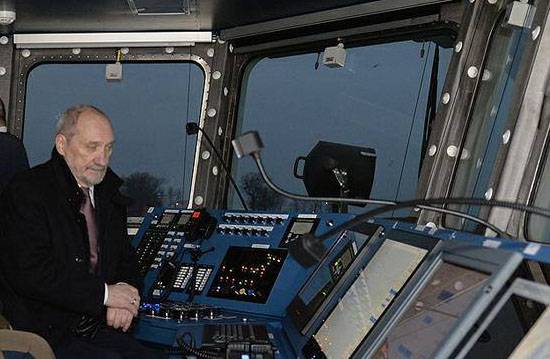 The authors of the material continue:
But Zbigniew Zebra's prosecutor's office (Zbigniew Ziobra) hasn't found anything yet, although she's been working on this case for two years now. (...) Last week, prosecutors told relatives of victims of the crash that the investigation could be delayed by 4.
It is known that Matserevich and representatives of his commission fly out to the United States in a few days to take part in commemorative events related to the "Katyn tragedy". Against this background, the statement by Jaroslaw Kaczynski that the findings of the American experts who had worked in Poland for several weeks, producing "the necessary analysis and technical monitoring of the airliner" shed light on the Tu-154 crash near Smolensk, draws attention to itself. Well, if the American "experts" took up the case, it means that the "Russian trace" will definitely be found ... You shouldn't doubt ...
At the same time, Gazeta Wyborcza reminds that almost 60% of Poles do not believe in statements about the "non-random crash of the Tu-154" and about the "hand of Russia".