The crew of the Crimean fishing vessel "Nord" arrested in Ukraine is subjected to constant humiliation and harassment by the staff of the SBU and border guards, reports
RIA News
statement by captain Vladimir Gorbenko.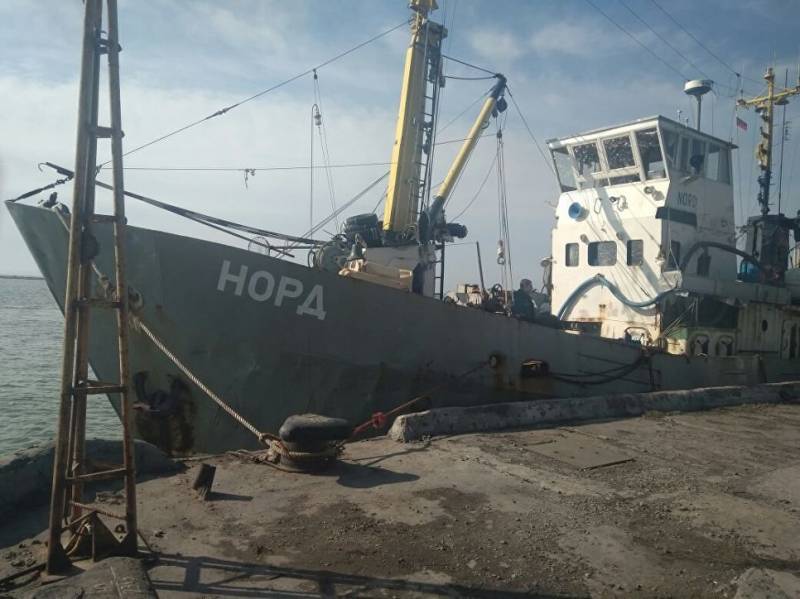 We are forced to live near five tons of rotting fish. Constantly breathing poisoned air. Only today was the first removal of the tank with waste, but the contract was not concluded. State Border Service declared that the Ukrainian state provided us with everything necessary for life, but this is not true,
says Gorbenko's appeal.
In addition, a few days ago, "SBU officers sealed the hold with working electrical equipment." The crew is not able to verify the safety of the instruments, therefore, according to him, "a fire may start on the ship at any moment".
Judging by the way they treat us, no one will save us,
noted the captain.
He also said that after the arrest of the vessel, he and another sailor suffered a hypertensive crisis, but they were refused hospitalization.
We were given an injection and given support pills. Nobody even bothered to do tests, a cardiogram. I don't know if I can survive this nightmare,
concluded Gorbenko.
Recall, the Russian vessel "Nord" was detained by Ukrainian border guards 26 March. The fishermen drew up administrative records for violating the sea border and forbade leaving the vessel.
"Nord", delivered to the port of Berdyansk, he was arrested. Moscow is demanding that Kiev return the seized vessel and release the crew.