Edition
The avion newspaper
publishes a material called "The Secret
weapon
2 of the Cold War. The material is devoted to modern military-technical developments of four states of the world: Russia, the USA, China and India.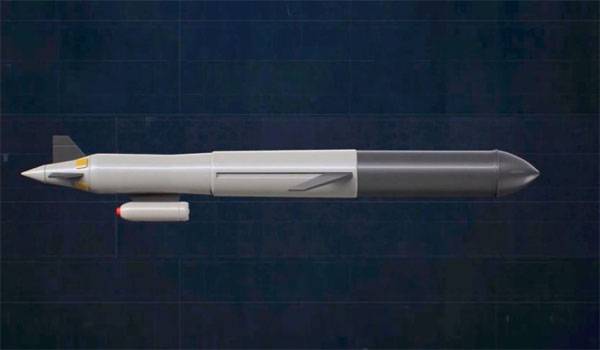 In this case, it is mainly about Russia.
The author of the material tells his readers about the unique modern weapons presented by the Russian president, including hypersonic weapons.
From the material:
Russia said it has fully developed a system that will be deployed in 2019 year. This system is called Avangard, and it will launch SS-19 reusable accelerators on board. Russia also stated that these weapons were successfully tested in preparation for mass production. Although the exact details and technical characteristics of the Avangard system are scarce, and one can always be skeptical of Russian statements, personnel from another rocket system have appeared. In mid-March, a high-tech KH-72M "Dagger" high-tech hypersonic rocket system was launched from a modernized high-altitude interceptor MiG-31. Russia again declares its new rocket, but in the video it simply turns into a modified Iskander ballistic missile that already existed in the Russian arsenal. Russia also claimed that in 2017, they had tested a hypersonic missile at sea, but these claims are also questionable.
Further, the author continues to rush between the definitions of Russian weapons. On the one hand, he writes about the threat, on the other hand he constantly mentions the term "doubtful".
From the article:
The missile system, which Russian President Putin showed on the screen during his annual message, is a cruise missile with a nuclear power plant and with an almost unlimited range, called the "Petrel". This would be a completely new strategic strike weapon compared with a conventional ballistic missile or even with hypersonic weapon systems. With almost 20 000 km range, this rocket could hit any targets in the combat zone. This rocket is specifically designed as a missile defense suppression weapon. All the nuances about this weapon are published in the Russian media, but the reality of these weapons, which actually exist in usable condition, remains uncertain.
In the same article, the author talks about the development of the latest (including hypersonic) weapons in the United States, China and India. In particular, it speaks of the BrahMos missiles, the Chinese DF-21 and the American hypersonic armament for the F-35.
As a result, the author summarizes that modern weapons put the world on the brink of a big war, in which every mistake or provocation can cost too much. According to him, the means of delivery of nuclear warheads are being improved, and hence the time of approach decreases.