American attack aircraft AV-8B "Harrier" II suffered a crash on the eve of the African state of Djibouti. The crash occurred literally a few seconds after taking off from the airfield of Djibouti-Ambouli. The attack aircraft was part of the US Marine Corps and carried out a planned training flight.
According to US media, the pilot was able to eject, but upon landing he received numerous injuries. He was taken to hospital at the American military base Camp Lemonier. In the near future he will be sent for treatment in the United States.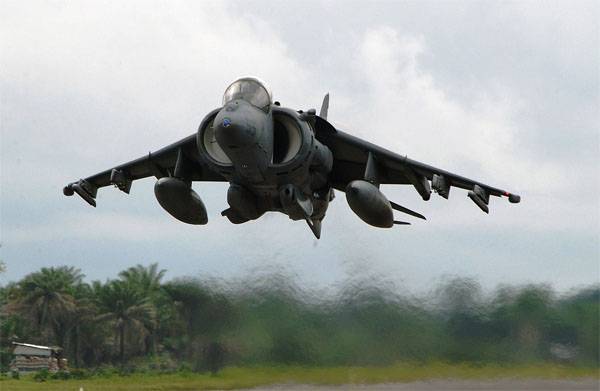 On earth, there are no victims in connection with the crash of the American aircraft.
AV-8B "Harrier" II - American vertical attack aircraft landing and landing. Practical ceiling - 12,7 km, practical range - 2,5 thousand. Km.
It should be noted that Djibouti is actually turning into a proving ground of confrontation between the USA and China. The Chinese are deploying their infrastructure in this strategically important Africa, which they could not disregard in Washington. In recent years, the number of American troops in Djibouti has reached thousands of 4 people.