In European countries, which previously supported the baseless accusations by Britain of Russia in the so-called "Violin case," voices began to show themselves, knocking out of the general hysterical choir. One of these countries was Germany, which previously "at the request of" London sent several Russian diplomats.
The close associate of German Chancellor Angela Merkel in the CDU / CSU block Armin Lashiet, who heads the federal government of North Rhine-Westphalia, called on Britain to withdraw from the methods used in international law and, finally, to present at least some evidence that be poisoned by russia.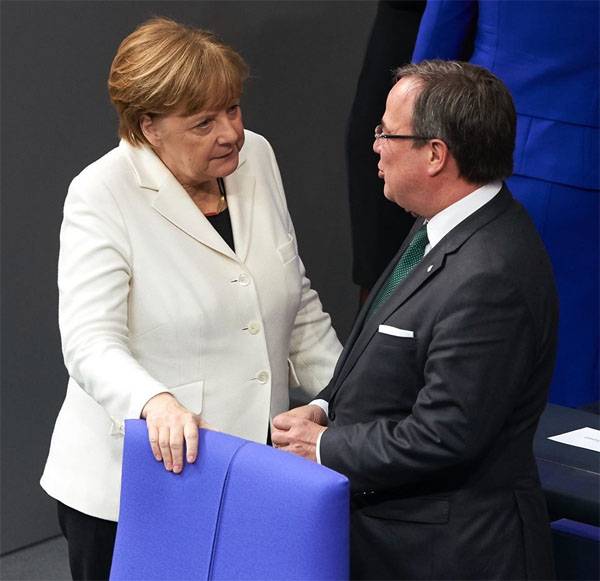 Armin Lashiet, after the head of the laboratory, Porton Down, said that they had no evidence of Novice's connection with Russia, commented on the situation as follows:
Britain should not urge other countries to retaliate against Russia, but already provide at least some evidence that it was Russia that did it.
From Twitter German politician:
If someone calls on NATO countries for solidarity, then they should have a set of reliable evidence. Everyone can relate to Russia as he wishes. But, studying international law, I personally learned a completely different approach to foreign states and attitudes towards them.