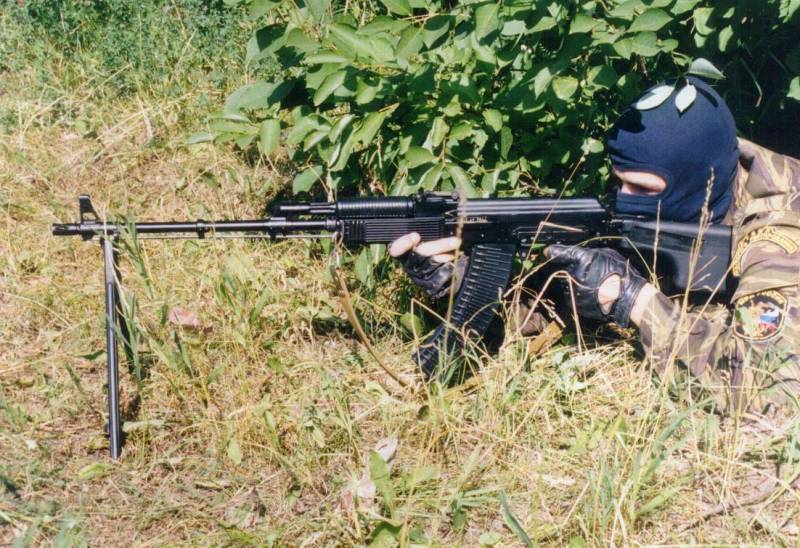 During the conversation about the novelties of small
weapons
in our army, namely about the new AK-12, AK-15, A-545 and A-762 submachine guns, the theme of the machine gun has surfaced.
If you believe the site of the Ministry of Defense, then in service with our soldiers of the ground forces today are three machine guns.
RPK-74, caliber 5,45-mm;
PKM, caliber 7,62-mm;
"Pecheneg", caliber 7,62-mm.
RPK-74. The main idea will go about it.
Machine gun, to put it mildly, is not new. And to put it mildly, it can generally be considered a machine gun. One of the last representatives of the concept of LMG, light machine guns. Why is "one of"? Because in the world they are being quietly refused.
Actually, any product from the LMG family is only an assault rifle with an elongated barrel and a magazine of increased capacity. To say that the British L86, the German MG36, and our PKK are full-fledged machine guns, is, after all, an insult to the machine gun.
Well, the German and British are already in
stories
and the PKK itself too. Left here, RPK-74, which is even less machine gun than the ancestor.
In the Manual on the shooting case. The Kalashnikov 7,62-mm machine gun (RPK, RPCS) "from 1983, the interesting figures are given if someone did not know.
Yes, they relate to the PKK, but I do not think that things are better for the PKK-74.
Combat rate:
- up to 150 shots per minute - when shooting in bursts, one minute, followed by cooling for at least 5 minutes.
- up to 50 shots per minute - when shooting single.
- no more than 200 shots per minute 3 or five minutes 300 shots.
Machine gun? Able to provide a high density of fire? Fight with manpower and vehicles?
More than doubtful.
And now, when two-caliber machine guns go to the troops and in general something utter will be created. For yourself, understand who. For warehouse.
After all, it is not yet clear how AK-12 and AK-15 will be distributed. Who in which unit. A machine gun in the office of one ... RPK-74.
If this is a unit armed with machine guns with 5,45-mm cartridges, then everything is more or less clear. And if not?
And it turns out a funny leapfrog with cartridges.
9-mm - for pistols.
7,62х54 - for SVD and PKM and Pecheneg machine guns.
7,62х39 - for AK-15
5,45х39 - for AK-12 and RPK-74.
Maybe it's all and nothing, but knowing our army ...
But the most interesting will be with the hypothetical misalliance of RPK-74 / AK-15. Here or return the PKK, or ...?
After all, the AK-15 with the 7,62х39 cartridge well, does not yield anything to the RPK-74, which is still the same AK-74, only with an elongated barrel. All the advantage that the RPK-74 seems to have at the expense of the barrel, the AK-15 eliminates a more powerful cartridge and a more stable bullet. With a great stopping and piercing effect.
And why then do you need this bullet? Just because they are in stock? Well, in principle, there is someone to sell these misunderstandings, I'm sure. Zimbabwe, Tanzania, Uganda ... Will buy.
The following year, it will knock exactly 60 years since the advent of the PKK into the world. Although in fact it is AKM with an elongated barrel and bipod. Extremely uncomfortable. 60 years ago, in comparison with the Degtyarev machine gun, it was yes, power and strength.
Today it is forgive, archaism. Which needs to be changed, precisely because it is moral and actually a veteran to retire.
Moreover, the PKK cannot ensure what it is supposed to do. For this there is a full-fledged machine guns. PKM and Pecheneg.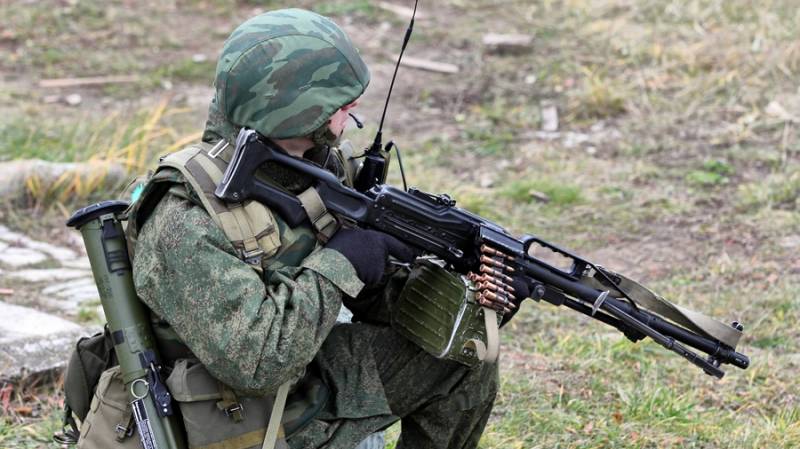 And the fact that they nashtampov ... So what? We are talking about the army, for which we do not feel sorry, or how?
When it comes to the fact that "soon the new equipment will come to the troops", the mood will inevitably improve. Technique something new, perfect.
But when in fact you see all the same, you start to think.
Yes, some will say that the Germans are still in possession of MG3, which, in fact, all the same MG42.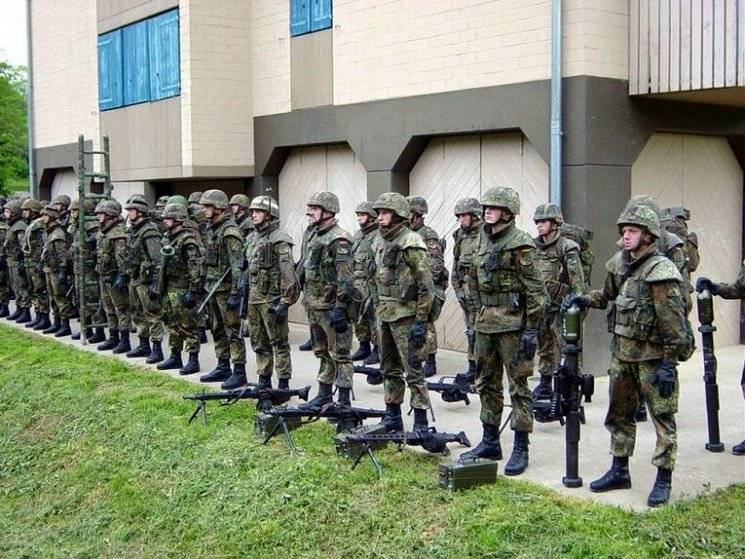 But this is a completely different story. 42-th is a full-fledged machine gun. What, unfortunately, cannot be said about the PKK.
There always comes a time when veterans should be sent to retire. Deserved. I think this is the very moment.