Russian Minister of Defense Sergey Shoigu held talks with the head of the military department of Serbia Alexander Vulin, during which the parties discussed the issue of supplying to Serbia four Mi-35 combat helicopters, four Mi-17 transport helicopters,
tanks
T-72, BMP-2 infantry fighting vehicles and other weapons.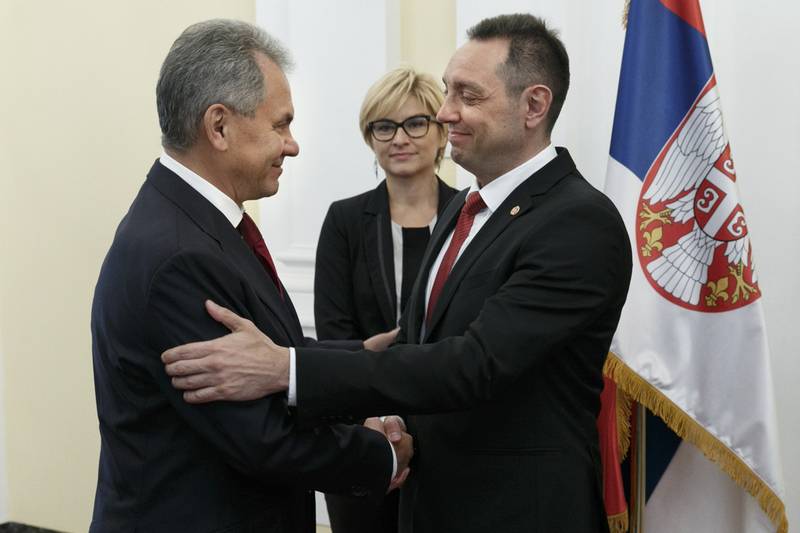 At the moment we were talking about the purchase of four transport helicopters Mi-17 and four combat helicopters Mi-35. We also talked about the continuation of military-technical cooperation, about further equipment, modernization of MiG fighters, about the acquisition and supply of T-72 and BMP-2 tanks and certain types of other weapons
- said Vulin.
At the same time, he stressed that the Serbian army is trying to equip and arm as much as possible.
We must always be prepared for the worst-case scenario.
- declared Wulin.
In addition, as Vulin stated, Serbia is discussing the supply of additional MiG-29 fighters with Russia and Belarus.
Of course, we are also talking about additional aircraft not only with Russia, but also with the Republic of Belarus.
- he said.
As for the delivery time, for us it would be better the sooner the better. The speed of deliveries and the speed of their inclusion in the armed forces is one of the important factors. Regarding conditions, this is a (free) transfer
- added Vulin.
We remind you that in October Moscow 2017 transferred six MiG-29 to Belgrade.