The President of Russia arrived in the Turkish capital on a two-day visit. As previously reported, "Military Review", one of the points of the visit of Vladimir Putin will be the site for the construction of nuclear power plant "Akkuyu". The Kremlin press service reminds that the creation of nuclear power plants in Turkey is carried out according to the formula "build-own-operate" (the Russian side provides financing, operation and management of the plant).
The very two-day working visit began with the official welcoming ceremony of the Russian President by the Turkish leader Recep Tayyip Erdogan.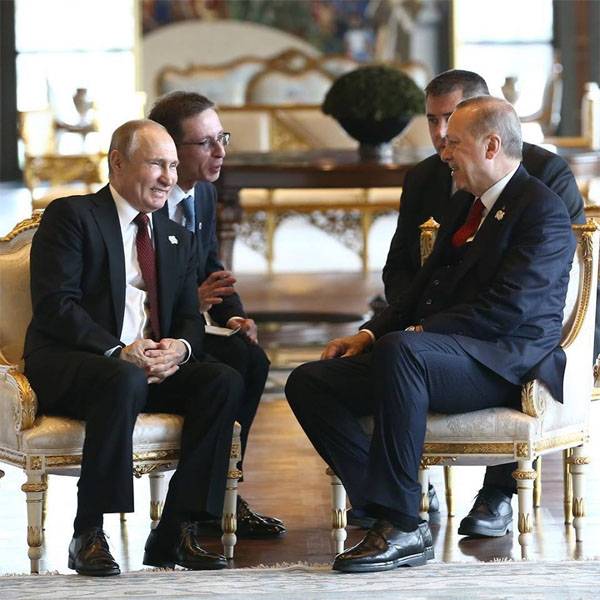 Press office
Kremlin:
On the same day, the heads of state will take part in the seventh meeting of the Russian-Turkish High Level Cooperation Council, which will review the state of and prospects for the development of bilateral trade and economic cooperation, the implementation of joint strategic projects, in particular in the field of energy, as well as current regional and international issues, including the joint fight against terrorism and the situation in Syria.
During the visit of Vladimir Putin to Turkey, the question of the investigation of the assassination of the Russian ambassador Andrei Karlov will be raised. A few days ago in Turkey they stated that they "got on the trail of customers". According to the Turkish investigative authorities, the people who ordered the murder were people from the organization of Fethullah Gülen, located in the United States. The purpose of the crime, as stated, is to drive a wedge into relations between Moscow and Ankara.