The Russian concern Techmash (part of Rostec) presented a number of interesting developments at the "ArmHiTec-2018" exhibition in Yerevan, reports
press office
company.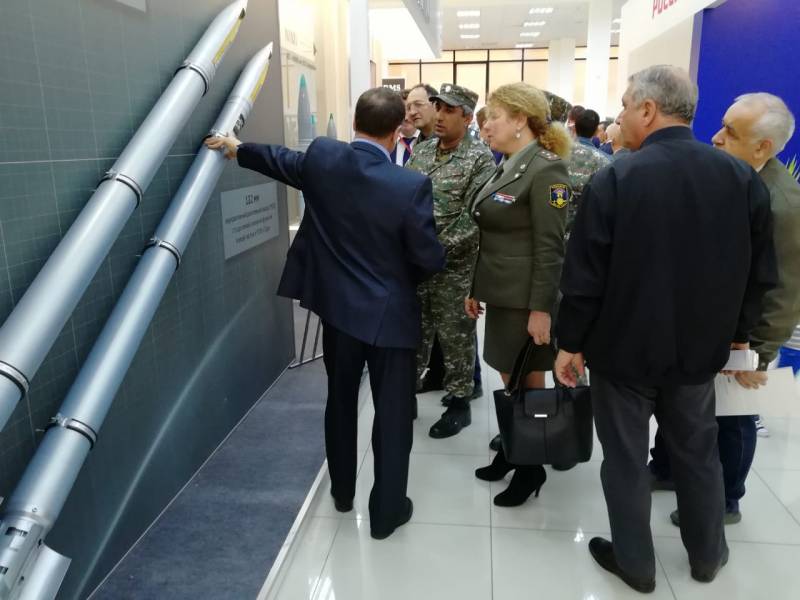 Among the products are the uncontrolled high-explosive fragmentation projectile 9М521 of the Grad complex manufactured by NPO Splav.
As explained in the concern, "ammunition with the head of increased power is designed to destroy unarmored vehicles and armored personnel carriers in the areas of their concentration, artillery and mortar batteries, command posts and other targets." The maximum firing range is 40 kilometers, the temperature range of application is from minus 50 to plus 50 degrees Celsius.
Also, Techmash introduced
tank
A 125-mm round (3VBM17) with an armor-piercing projectile. It is reported that "the ammunition is intended for firing at modernized modernized tanks that have combined protection."
In addition, 30-mm cartridges were shown with plastic masters. "These munitions provide a multiple increase in the survivability of the barrels, the stability of the ballistic parameters, a significant increase in the fire performance of the guns," the release says.
The international exhibition of weapons and defense technologies "ArmHiTec-2018" was held in Yerevan from 29 to March 31.