The President of the Russian Academy of Sciences, Alexander Sergeev, made a statement which is difficult not to pay attention to. During his speech at the Moscow Economic Forum, he spoke in favor of the need to cancel the Unified State Exam. In today's times, the proposal is quite revolutionary, especially considering the authority of a person, this proposal was proposed.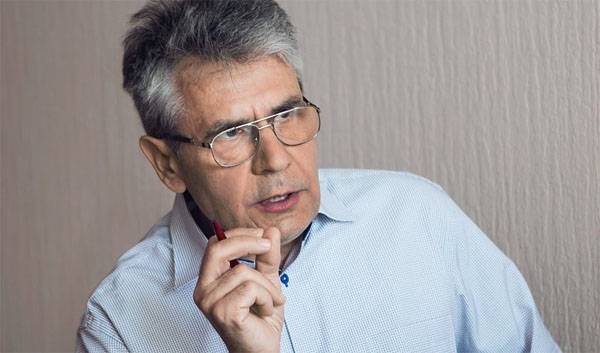 RBC
quotes the laureate of the State Prize of the Russian Federation, Professor Alexander Sergeev:
We must take a very close look at the problem of the diversion of intelligence from the country. For some reason, we are afraid of leaks of dollars, we count every month - how many there, how many here. For some reason, no one thinks how our intellect flows away from the country.
According to Sergeyev, the abolition of the USE, the increase in the prestige of scientists, and the return of the scientific part of Russian schools will help to rectify the situation.
According to previously published data, every year the staff that engages in scientific research in the country decreases by about 1,3% annually in recent years. In 90, the trend was even more dismal. Since 1990, the number of scientists and researchers in the country has fallen more than 2,5 times. At the same time, the number of persons with higher education increased, the quality of which, to put it mildly, leaves much to be desired.
President of RAS:
The tasks that we must solve are primarily related to the fact that this trajectory, this career of a scientist was attractive in the country. Our prestige of scientists is very low. And generally speaking, it starts at school. And we must make significant changes in this initial trajectory.