The operational tactical missile system (OTRK) "Iskander" is now not only a regular participant of military parades and exercises, but also a "veteran" of military operations in Syria, writes
Messenger of Mordovia
.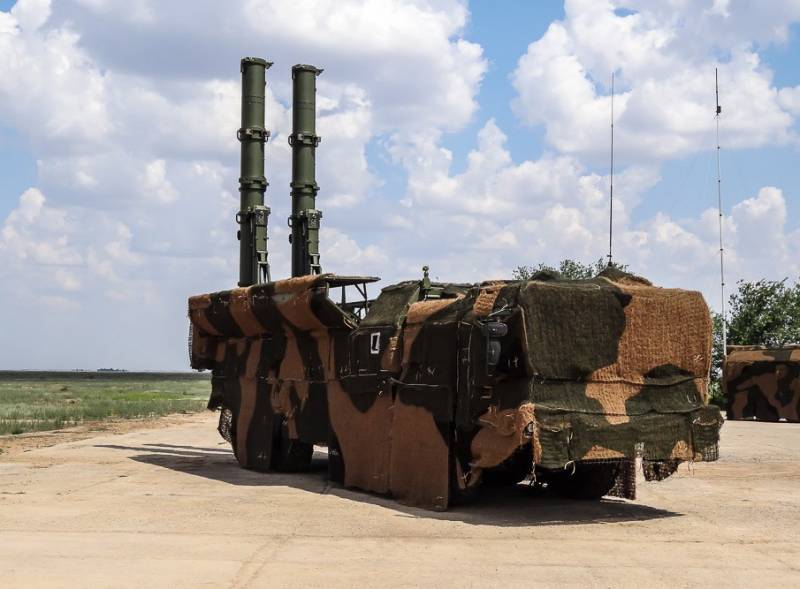 SPU 9P78-1 with the P-500 cruise missiles of the 9K720 "Iskander-M" missile
.
It was in Syria that the missile system passed a full baptism of fire.
Earlier it was reported that Iskander was used in the course of the short-term "888 war" to force Georgia to peace, but at the official level this information was always refuted.
As for Syria, the use of Russian OTRK there was reported at the highest level. For example, in December 2017, Russian Defense Minister Sergei Shoigu told about this.
"Information on the availability of Iskander launchers at Hmeimim airbase began to appear since the spring of 2016. The terrorists themselves added fuel to the "information fire", reporting powerful explosions in their location, believing that Russian complexes had been worked out for them. During such attacks, the enemy has always suffered significant damage, "writes the author Dmitry Lemeshko.
No wonder any
news
on the deployment of such systems in the western part of Russia, causes a nervous reaction of the NATO countries. The accuracy and potential of the missile defense system make any politicians who have taken the path of Russophobia to think.
As noted by military experts, the Syrian mission allowed to test military equipment in extreme conditions, to assess the reserves for its further improvement. "It is also important that the calculations of OTRK have gained invaluable combat experience," the author concludes.