PJSC Il will deliver to the Russian Ministry of Defense this year and next eight eight new military transport aircraft Il-76MD-90A with an increased flight range, said the vice president of the United Aircraft Corporation for Transport
aviation
, general director of the aviation complex "Ilyushina" Alexei Rogozin.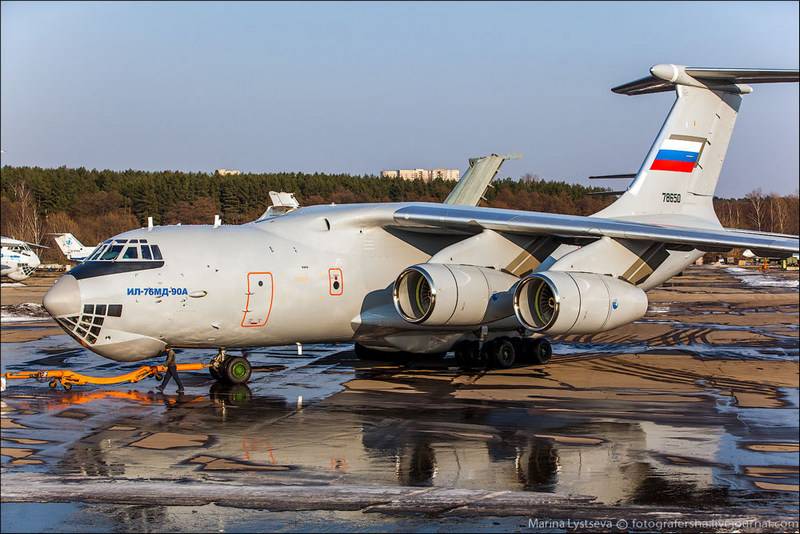 This year we expect to transfer three sides to the Ministry of Defense, next five more
- He said, adding that the manufacture of aircraft is carried out in the framework of the contract for 39 such machines.
IL-76MD-90A is significantly different from IL-76MD. In fact, this is another plane. He has a lot of new: engines, wing, avionics. The car is made from scratch
- Rogozin explained.
Instead of the old D-30KP-2 engines, the Il-76MD-90А uses more powerful, economical and low-noise PS-90А-76, which made it possible to significantly increase the maximum flight range. The aircraft uses the latest digital flight navigation equipment, and the navigator's workplace is equipped with a multifunctional indicator.
Aircraft production was established in Ulyanovsk at Aviastar-SP, where, after upgrading the production base, it will be possible to manufacture up to X-NUMX Il-18MD-76A aircraft per year.