The test voyage of the first Chinese aircraft carrier of its own production is planned for late April in Bohai Bay, reports
RIA News
a message from the South China Morning Post.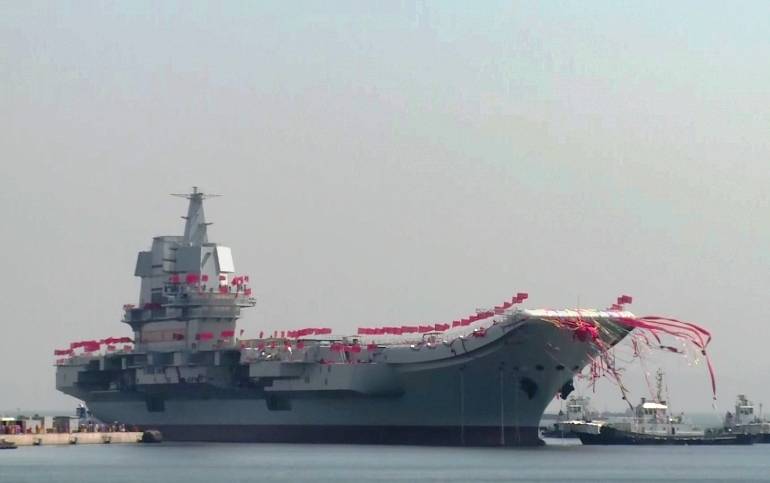 The national aircraft carrier of the national construction Type 001A was launched in April 2017 of the year. The 36 fighter jian-15 (J-15) can be placed on its board.
Beijing is organizing the first voyage ceremony, because the Type 001A is the first aircraft carrier that was completely designed and built by Chinese shipbuilders. The test flight of the ship is likely to take place on the eve of the 69 anniversary of the founding of the Navy of the People's Liberation Army of China 23 April,
told the newspaper a military source.
According to him, during the voyage, "the basic functions of the ship, including the power plants, the survivability of the vessel, the radar system and the surveillance and communication system" will be tested.
Currently, taking into account the Type 001A, China owns two aircraft carriers. The first, the Liaoning, was built on the basis of the Soviet cruiser Varyag purchased from Ukraine. He joined the PLA Navy in September of the 2012 of the year.
In early January of this year, it became known that China began building its third aircraft carrier at a shipyard in Shanghai.