Pilots of a separate mixed Pacific Aviation Regiment
fleet
(Pacific Fleet), deployed in Kamchatka, for the first time worked out flights of crews of high-altitude interceptors MiG-31 with night refueling in the air, reports
press office
Seaside region.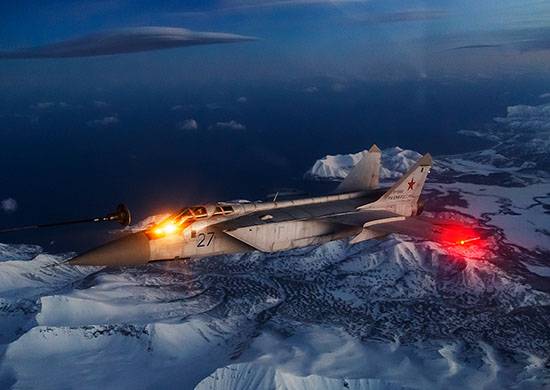 Refueling marine aircraft
aviation
Pacific Fleet passed at an altitude of 7000 meters at a speed of about 500 kilometers per hour. Fighter pilots completed 10 sorties and made more than 15 contacts with a refueling aircraft. The total crew flight at night exceeded 10 hours, the release said.
It is reported that "the air refueling of fuel is a necessary element in the training of fighter pilots, which makes it possible to significantly increase the combat radius of operations of MiG-31 airplanes and to perform missions at a long distance from their bases."
As the press service noted, in the dark time, pilots "are much more difficult to detect the air tanker rod and dock in poor visibility with its cone, as well as to perform piloting in the absence of visible landmarks."
Interceptors refueling was carried out from IL-78M long-range aviation aircraft of the Russian Air Force.