Tina Kaidanov (Tina Kaidanow), head of the political and military affairs department of the United States of America, arrived in Ankara with a proposal to sell Patriot missile defense systems (Patriot), Turkish website Haber7 reports (translated by InoSMI)
As stated in the State Department, in addition to the offer to sell Turkey its missile defense systems, the United States will continue to put pressure on Ankara to refuse to buy C-400 from Russia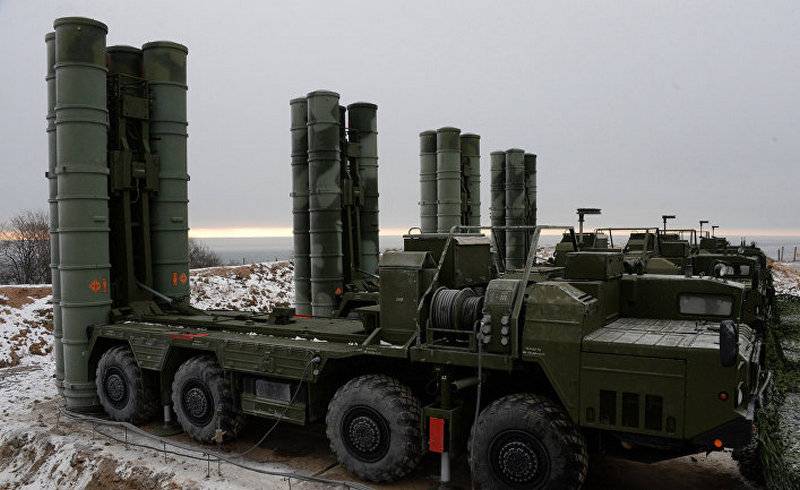 The representative of the US Department of State commented on the agenda of Kaidanov's visit to Ankara:
We understand that Turkey wants to strengthen its air defense. But in doing this, all NATO countries must acquire weapons capable of interacting with NATO systems. The Russian system will not provide this standard. In many of the talks we held with representatives of the Turkish government, we expressed our concerns about the acquisition of C-400. We continue to put pressure on the Turkish government so that they refuse to conclude any military deals with the Russian organizations listed in the list of sanctions under Article 231 "of the Law on Countering America's Opponents through Sanctions
After the release of this note on the resource, Turkish readers commented
news
. 99% of comments carry the same thought - in no case do not refuse to purchase C-400.
Here are some of the comments:
Numan: In no case can not refuse ... and do not need to buy
weapon
these American scoundrels ...
ilyas: If our government cancels the deal on C-400, it will make the biggest mistake in its life, in the event of war, we will not be able to stop a single American missile.
Cenk: Definitely, there should be no steps back. C-400 need to buy. "Patriot" - no. We must be a country that keeps its word.
Mizah: We do not buy C-400 so that they are compatible with NATO. We buy them against NATO. NATO, which organizes coups, grows up terrorists, creates a terrorist state in the south of us, tries to surround us with trenches, destroys Muslim cities with the help of its accomplices. Why do we need compatibility with NATO? With us is NATO considered?
RÜZGAR: Turkey buys C-400 to repel attacks from Europe and America, which are showing hostility towards Turkey.
Veli: USA is the eldest brother and patron of all terrorist organizations in the world.
hakan: In the event of a war, the Patriot batteries will be put out of action by one team, you and the birds will not be knocked down.
Here, as they say, nothing to say ...