Crews of units of the People's Militia of the Lugansk Republic continue to successfully exploit captured Ukrainian
Tanks
T-64BM "Bulat". One of them took part in the recent control firing, reports
Rossiyskaya Gazeta
.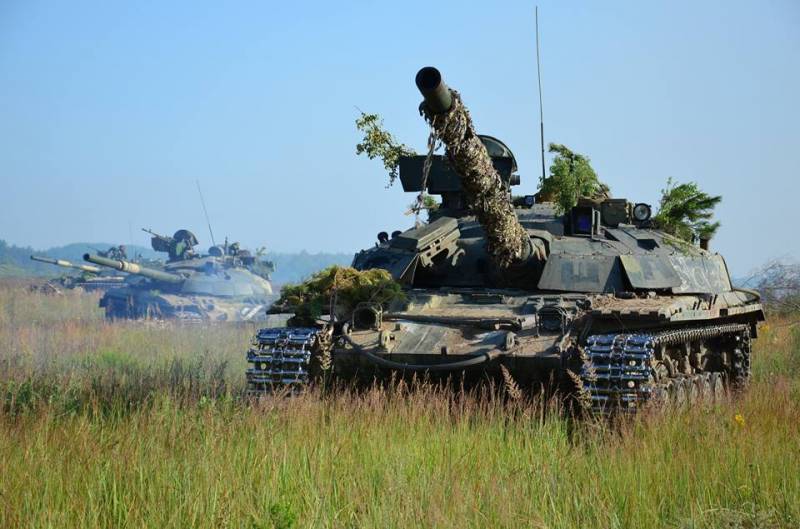 "Bulat" was in service with the 1-th separate tank brigade of the 8-th army corps of the Armed Forces of Ukraine.
"Compared to the" sixty-fours "of the old modifications, these tanks received a thoroughly modified fire control system, a new built-in dynamic protection and an 850 hp engine. As a result, the mass of the tank increased to 45 tons. This adversely affected the reliability of the chassis, which, as it turned out, was not adapted to such loads, "writes the publication.
The shortcomings do not prevent the Lugansk military from actively using this technique during combat training. Crews demonstrate a high level of training.
According to the newspaper, from the 85 machines of this modification, the Ukrainian army lost 18 units in battles. It is noted that "in most cases," Bulat "after exposure to the means of destruction of the militias burned or were destroyed by internal explosions of the ammunition." But three tanks were captured Luhansk in good condition.
Previously, experts noted that the low professional level of the crews contributed to the design flaws in the failure of tanks. As a result, the Ukrainian military leadership decided to withdraw the "Bulat" from the troops and send them to the storage bases.