With the adoption of 40H6 guided missiles, the C-400 "Triumph" anti-aircraft systems will be able to destroy targets at distant frontiers and even in space, according to
News
.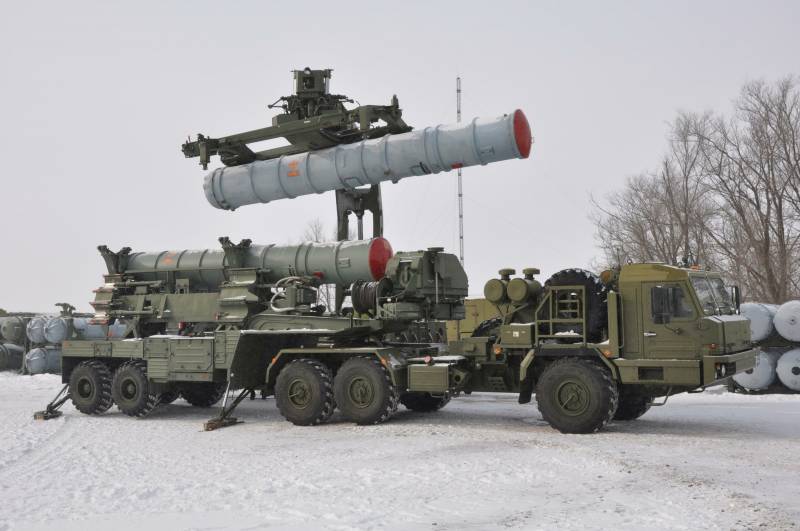 As the newspaper was told at the Main Command Committee of the Air Force, in February, test launches of the anti-aircraft guided missile (Zour) 40НХNUMX took place. According to their results, some changes are made to the product design. Another series of tests is scheduled for May, after which the issue of adopting a missile and its mass production will be finally resolved.
"40Н6 is a two-stage solid-fuel rocket with a main body and aerodynamic stabilizer wheels. The range of the missile attack allows it to hit objects that are beyond the visibility of ground-based locators. Therefore, a fundamentally new homing head (GOS) was created for it. It can work in active mode - after detecting a target, the rocket's own radar system leads it to the final part of the trajectory, "the article says.
At the same time, according to the former head of the anti-aircraft missile forces Alexander Gorkov, 40Н6 should be the main firing missile for the C-500 complex.
In flight, it is inertial system. The homing head accompanies the goal, so the missile defense can work on trans-horizontal objects. Thus, the enemy will have to "push" the jammers for several hundred kilometers. This will reduce the effectiveness of enemy electronic warfare
The expert explained.
He added that 40H6 can be modified to solve antisatellite tasks, for which, in particular, "it will be necessary to change the layout of the GOS, add an optical-electronic guidance system".