Ex-Commander of the Black Sea
fleet
Vladimir Komoyedov explained the decision of Sergei Shoigu to relocate the Caspian flotilla from Astrakhan to Dagestan Kaspiysk, reports
RIA News
.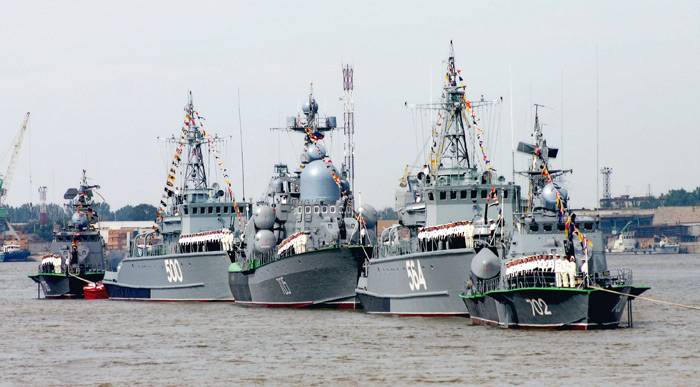 According to the admiral, this arrangement is more successful.
This thought, it seems to me, was born a long time ago, and now everything is being carried out. And from a strategic point of view there, of course, we have all the friendly countries, this is, first of all. And secondly, the command post and control point are simply translated,
He explained radio station "Star".
Being in the head or on the edge is one thing, but to be in the middle in the base is another. It seems to me that for deployment, for the release of ships, and for the use of forces, including in other territories, this is probably more convenient.
added Komoyedov.
Earlier, the Minister of Defense announced the transfer of the Caspian Flotilla from Astrakhan to Kaspiysk.
There we have a huge construction site: piers, moorings, service points, housing. The number of our officers and military personnel will multiply,
said Sergei Shoigu at the departmental meeting.
In turn, the agency source said that the transfer of the flotilla should begin in the 2019 year, but "shifts to the right" are possible.
Upon the construction of infrastructure - some parts will be transferred (in 2019 year), the ships will finally stand there after the infrastructure is fully built. It all depends on funding, in terms of timing, shifts to the right are possible,
said the source.