On the territory of Abkhazia, a joint exercise of the republic's armed forces and the Russian 49 of the combined-arms army began,
RIA News
message of the press service of the Ministry of Defense.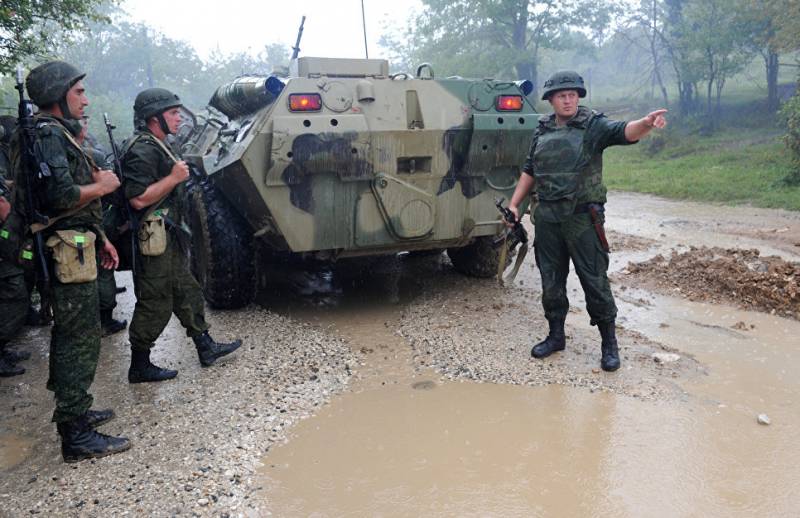 From 2 to 15 on April 2018 of the year, a joint exercise of the Armed Forces of the Republic of Abkhazia and the 49 Army of the Armed Forces of the Russian Federation is held. This doctrine is a stage of joint preparation ... in the course of which the issues of the agreement "On Alliance and Strategic Partnership" are practically worked out,
says release.
The press service noted that "the operational groups of the Ministry of Internal Affairs, the State Security Service and the Ministry of Emergency Situations of Abkhazia are also involved for planning joint actions from the Abkhaz side".
In the course of the exercise, compatibility of headquarters at various levels, as well as command and control systems of the armed forces of Abkhazia and the Russian Federation, will be tested.
Recall, the agreement on alliance and strategic partnership between the two countries was concluded in November 2014. Among other things, the document provides for the modernization of the Armed Forces of Abkhazia.