The American edition of National Interest was distinguished by another material from the "If Tomorrow's War" series. Usually affecting the issues of confrontation between the United States and Russia, the publication decided to fantasize about the "possible" war between Russia and China. The material is served in the form of "news from the future."
So,
National Interest
publishes a "letter" from 2020 of the year from the US ambassador to Japan to the head of the US State Department Mike Pompeo. In a letter, the American ambassador said that the war between China and the Russian Federation "begins on the territory of North Korea."
The author of the material is a retired US Navy captain, historian, John Kuen. And the material is clearly inspired by the author of the visit of the head of the North Korean state to Beijing. In his article, Captain Kuen writes that following the meeting between the leader of the DPRK and the chairman of the PRC, agreements were reached on denuclearizing the Korean Peninsula. These agreements were confirmed during the meeting of the head of the DPRK with the "South Korean President Moon" (Ban Ki-moon? - note "IN").
From the material:
They agreed to eliminate the entire North Korean nuclear
weapons
and the withdrawal of American troops from the Korean Peninsula. The Nobel Peace Prize is awarded to Kim, Moon and Trump. At the same time, Kim Jong-un leaves the post of the leader of the DPRK, sending a letter to Beijing with a request to send troops "for protection from the Russians." Russia is building up a military grouping in the Far East. Kim Jong-un on an armored train runs to Harbin. Russian troops are entering the DPRK, Russian submarines are attacking the Chinese fleet, and Russian cyber specialists are striking at Chinese networks. The Russian-Chinese war promises to be a long one.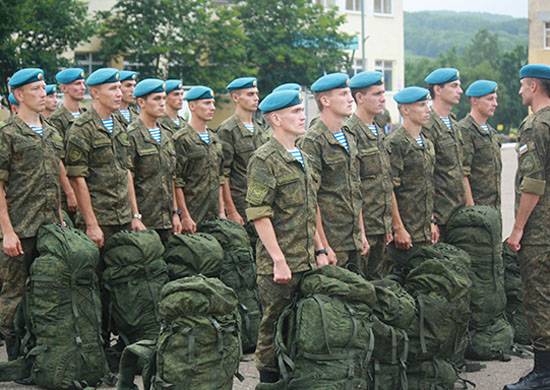 Awesome calculations ...
It should be noted that such "predictions" in the American press are not rare. In the National Interest alone, what kind of "future wars" were not discussed ... And practically every one has Russia, which "invades somewhere".