Turkish News Agency
Anadolu
announces that official Ankara issued Rosatom a general license for the construction of the Akkuyu nuclear power plant. The license, as noted, was issued after the approval of all the details of the project, which was recognized by Turkish specialists from the Ministry of Energy to be completely safe.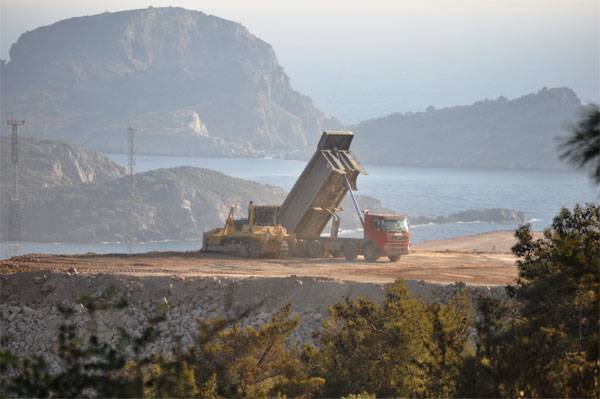 A solemn (official) ceremony of laying the foundation of Akkuyu NPP will take place today. The event is expected to be attended by Turkish President Recep Tayyip Erdogan. It was noted that, perhaps, Russian President Vladimir Putin will arrive at the ceremony of laying the foundation for the new NPP. It is known that some preparatory work at the site was started at the end of 2017.
For reference: construction begins
first
power unit of nuclear power plants in Turkey. In total, the nuclear power plant will consist of four power units with VVER-1200 reactors belonging to the "3 +" generation. According to experts, these are the safest reactors today.
Press Service of Rosatom:
The project company Akkuyu Nuklear JSC, a subsidiary of Rusatom Energy International JSC (REIN JSC), which implements the Akkuyu NPP construction project in Turkey, received the full status of a strategic investor.
It is known that at the moment the project is funded by Russia. According to the Intergovernmental Agreement, at least 51% of the project shares will belong to the Russian Federation, the rest can be implemented between external investors.