Almost four years have passed since Washington's first promises to hand over two Island project patrol boats to Ukraine. However, until now the boats have not been transferred to Ukraine. In the Ukrainian command, the Navy decided to explain what caused this delay in time with "friendly support."
According to the commander of the Ukrainian Navy, Vice Admiral Igor Voronchenko, the last details of the supply of boats are being worked out. Voronchenko noted that the US is ready to transfer marine equipment free of charge, but Ukraine will have to spend funds from the military budget for their transportation and maintenance. Given that used boats, maintenance and repair, they probably may need immediately after transportation.
UNIAN
quotes Voronchenko:
This is the first case of similar assistance from another country for appropriate payment, so at the legislative level there were certain difficulties in its implementation under the current legislation, but now this path has already been determined, it will be implemented under the existing agreement between the governments of Ukraine and the United States of America.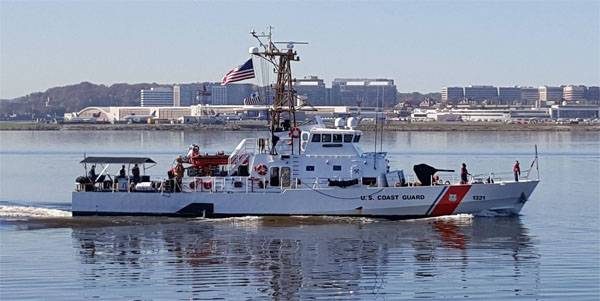 Meanwhile, Ukrainian journalists publish material that says that Kiev is delaying with the adoption of the US patrol boats in service with the Navy. The reason is associated with the business interests of Poroshenko for the construction of their boats at the Forge on Rybalsky enterprise, which could be supplied by the Navy of Ukraine at no cost. It is known that the boats produced by the Poroshenko plant are about six (!) Times more expensive than American ones, despite their less impressive performance characteristics.
I wonder what side of the boat from the US Ukraine will deliver to one of its ports? And if this turns out to be the port of the Sea of ​​Azov, then work for Russian border guards "in connection with the violation of Russia's sea border in the area of ​​the Crimean coast" could be outlined - as a response to the seizure of the Russian vessel "Nord" by Ukraine.