The Russian oceanographic research vessel "Yantar" has ceased to participate in the search for the missing Argentine submarine "San Juan". At least this information was published by the Argentine Information Service.
Telam
. The agency refers to a relative of one of the missing Argentine sailors.
According to her, the command of the Argentine Navy said that the Russian "Yantar" headed towards Uruguay "and will not return to the search zone."
Recall that the other day in the American media began to publish materials about the "strange activity" of Russian ships in the southern Atlantic Ocean. It was announced that the oceanographic vessel "Yantar" was located off the coast of South America "not at all to assist in the search for the missing submarine", but for (
attention!
) "Connections to submarine communication cables". In the Associated Press asked the question, "can Russia go to the violation of communication lines laid along the bottom of the ocean."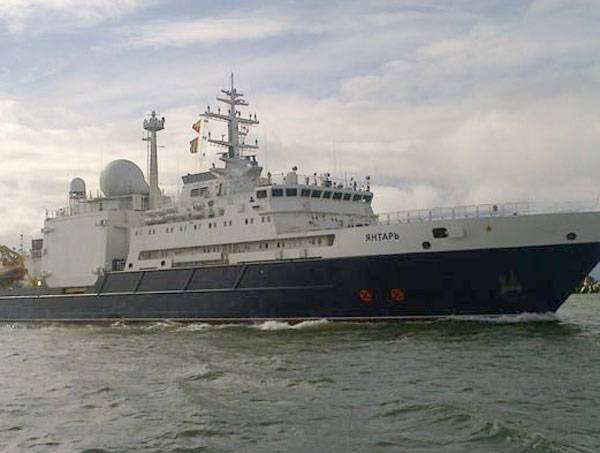 According to the Argentine side, the diesel-electric submarine San Juan could have an explosion of hydrogen released during the operation of emergency batteries. No trace of the submarine has yet been found.
Judging by the data
site marinetraffic.com
, the Russian research vessel "Yantar" today (April 3) should enter the port of the capital of Uruguay, Montevideo.