The newspaper Kommersant, citing "an informed source in Kiev," reports that the summit on the possible entry of an international peacekeeping mission to the Donbass "is likely to be held without Russia's participation." We are talking about the summit, which is scheduled for May in the German Aachen.
"Informed source" said that the Norman four is going to become a troika. The summit will bring together representatives from Germany, France and Ukraine. It was noted that the agreement on the preparation for the meeting in Aachen should take place during the planned visit of the President of Ukraine to Berlin. According to the latest data, 10 of April flies to Merkel Poroshenko. On the eve of Poroshenko visited the location of the Armed Forces of Ukraine in Volnovakha.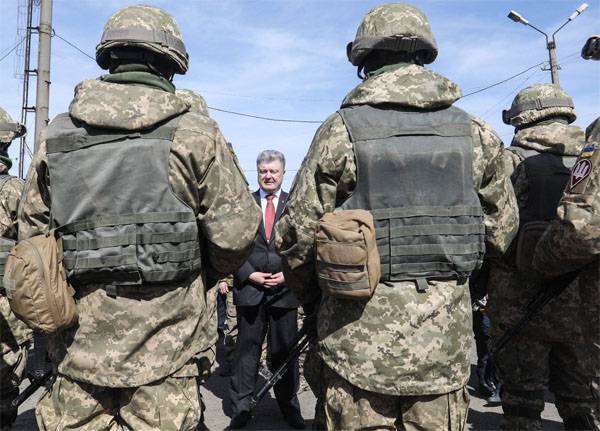 Attention is drawn to the reaction of the Russian Foreign Ministry to the fact that in Kiev they announced participation in the summit of the "Norman Four" without Russia. The main foreign policy department of the Russian Federation noted that they have nothing against holding a meeting in such a format in German Aachen for the simple reason that questions about the introduction of peacekeeping contingents are decided in a completely different place and not within the framework of a narrow inter-party struggle.
The shortened summit of the "Norman Four", as reported
Kommersant
will probably take place on the days of the award of the Charlemagne Prize, the founder of the Frankish state. AT
organization committee award
stated that in 2018, the prize will be received by French President Emmanuel Macron (attention!) for his contribution to the unification of Europe. Charlemagne himself, on finding out who is being given the prize of his name today, would at least be very surprised ...