Egyptian President Abdel-Fattah al-Sisi re-elected for a new term. After summing up the election results, it turned out that 97% of Egyptians who came to the polling stations voted for the current head of state. At the same time in the central election commission of the country reported a relatively low turnout. It was a little over 41%.
According to Egyptian law, voting took place over a period of three days. At the same time, the Western press, including Reuters, has already declared the presidential elections in Egypt undemocratic. In addition to the al-Sisi itself, Musa Mustafa Musa, who is considered a loyal politician to al-Sisi, participated in the elections.
Reuters
comes out with material stating that opposition leaders "were not allowed to vote." It was also added that under al-Sisi, "dissent was actively suppressed."
It is noteworthy that when chaos reigned in Egypt (after the "Arab spring"), the Western press literally admired the Egyptian "democracy". It was during that "flourishing of democracy" on the Sinai Peninsula that the cells of the so-called "Islamic State" (prohibited in the Russian Federation) began to form, which are still a factor of instability on Egyptian soil. The work on establishing order in the country, conducted by the current president, does not seem to be liked by Western "friends" of Cairo.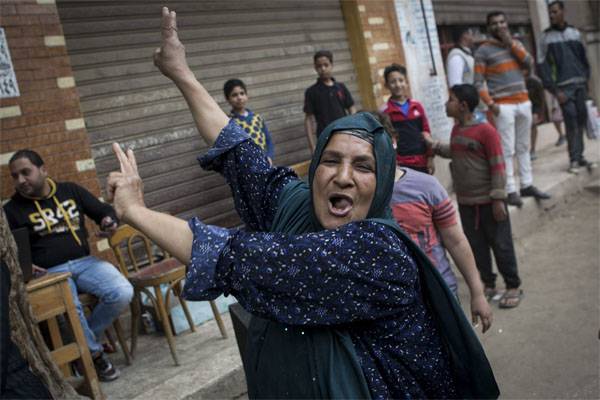 In Cairo and other cities in the country, people take to the streets to congratulate al-Sisi on their victory in the elections.