The Bundeswehr begins mass production of the maternity uniform, a spokesperson for the German Ministry of Defense said on Monday, 2 April. At the moment, tests are conducted in test groups, the procurement of the form is expected to be held already this year, writes Deutsche Welle.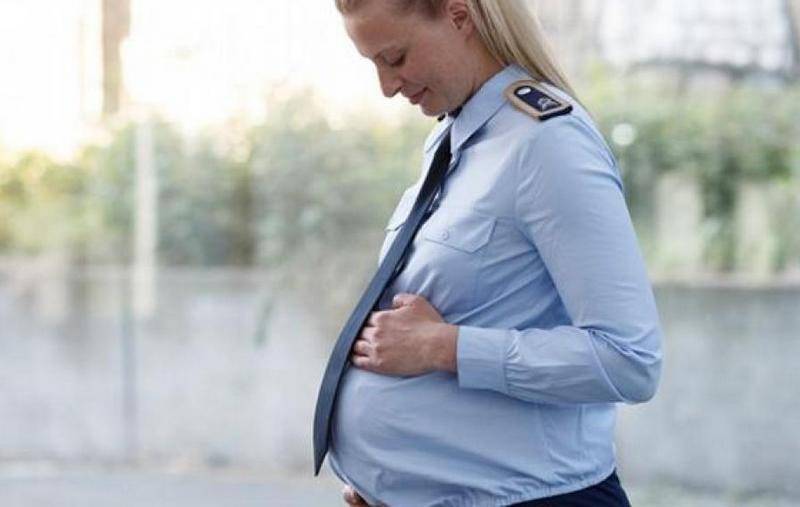 The cost of development will cost 650 thousand euros. About 2 percent of 20 of thousands of women working in the country's armed forces are pregnant. Previously, in the long term of pregnancy, women switched to civilian clothes.
Making a form for pregnant women should increase the prestige of the Bundeswehr as a modern employer, ensuring equal conditions for men and women. In other countries, the form for pregnant women has already been entered, according to the Ministry of Defense.
Meanwhile, in February, information appeared that the Bundeswehr could not successfully participate in the NATO Rapid Spear Force of NATO, since the German soldiers were not equipped in sufficient quantities with body armor, winter uniforms and tents.
As for the placement of soldiers in field conditions, ground forces are limited in their capacity until at least 2021
- says the report of the ground forces command to the German Ministry of Defense.
The newspaper Die Welt, citing a confidential document of the Ministry of Defense of Germany, said that the armed forces are not enough serviceable
tanks
and other military equipment to participate in exercises. As indicated in the document, of the 44 Leopard 2 tanks in service with the training tank brigade number 9 in Munster, only nine are suitable for participation in NATO missions, and only three out of 14 Marder infantry fighting vehicles needed for this purpose.