In Poland, a survey was conducted in which Kantar Millward Brown SA offered the Poles to share their own opinions about the causes of the crash of the Tu-154 with the Polish president on board. Public opinion polling is timed to the anniversary of the plane crash near Smolensk. What is remarkable is this: the more active the propaganda is, trying to accuse Russia of "rigged actions", the smaller the percentage of Poles believe in it.
Polish TV channel
TVN24
cites the results of the poll.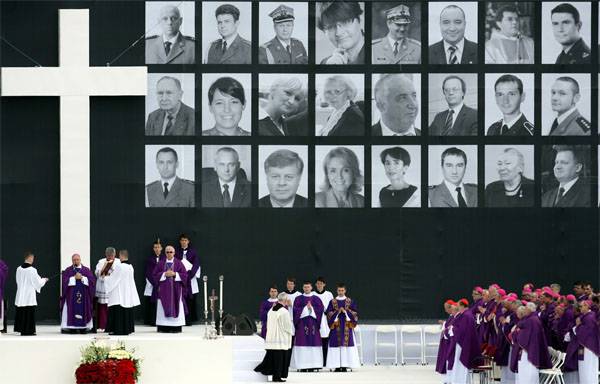 It turns out that almost 60% of respondents do not believe in any malicious intent on that fateful day for the Polish president.
Only 12% of respondents believe that the catastrophe was "not an accident". Another 14% believe that the version of the "rigged disaster" can not be excluded.
15% of respondents refrained from giving a definite answer.
Recall that recently, the ex-Minister of Defense Antoni Matserevich is responsible for investigating the causes of the collapse of the Polish side "number one". He heads the commission, which includes representatives of the investigative authorities, Polish flight organizations and medical specialists who have already engaged in the exhumation of the remains of the late Lech Kaczynski and his wife.