Over the past day, 100 civilians and 1146 militants and their family members left the Eastern Guta through the checkpoint "Muhayyam Al-Wafedin", the agency reported
Interfax
in the press service of the Ministry of Defense of the Russian Federation.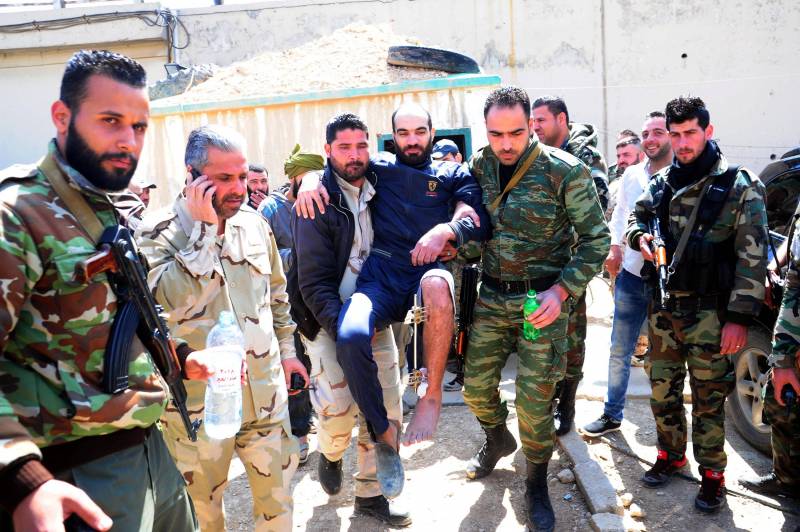 Since the beginning of the "humanitarian pauses" action, more than 150 thousand people have been organized from the Eastern Guti with the assistance of the Russian Center for Reconciliation of the Warring Parties,
told the department.
On the website of the Ministry of Defense
broadcast continues
from a video camera installed in the area of ​​the Mukhayyam Al-Wafedin checkpoint.
In addition, the Russian Center organized the work of returning civilians "to the villages of Eastern Guta Sakba, Kafer-Batna, Ayn-Terna, Zamalka, Kharasta-el-Basal and others liberated from militants".
As before, the necessary humanitarian and medical assistance is provided to the local population.