Following the US ground forces and the Marine Corps, the Air Force and the US Navy announced the transition to a new pistol. Military commanders of the US Navy and Air Force announced the purchase of M18 pistols (a modification of the SIG Sauer P320), reports "Warspot" with reference to the portal military.com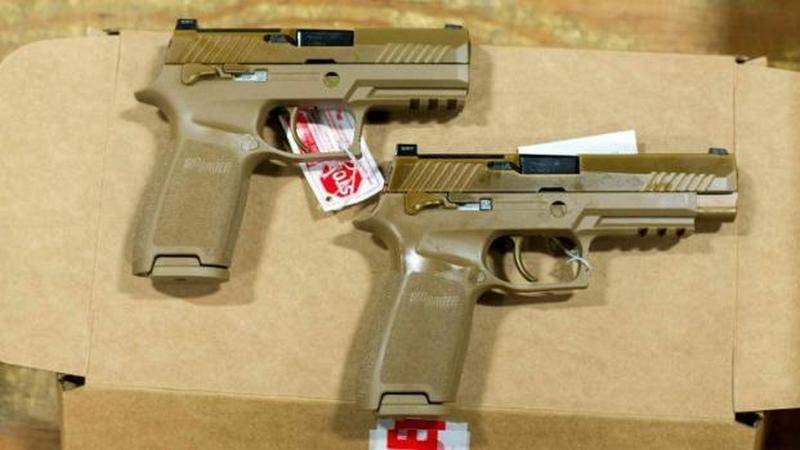 According to official reports from the press services of the US Navy and Air Force, the navy will purchase 60 000 new pistols. In service with the sailors, the M18 will replace the Beretta M9 and Sig Sauer M11 pistols. For the Air Force, the M18 version was also chosen, which will replace the Beretta M9 pistol. Total US Air Force plans to purchase 130 000 new pistols.
The new pistol will be supplied to troops in the caliber 9 × 19 Parabellum, with the manufacturer indicating that
weapon
is modular and can be easily converted to fire .357SIG and .40 S&W cartridges.
The ground forces, the Air Force, the Navy, and the Marine Corps are independent types of US forces, and their commands can make decisions about the use of certain weapon models. Earlier, the Army and the Marine Corps announced purchases of M17 and M18 pistols.