In Voronezh, all stages of rocket engine inspection for Proton and Soyuz launch vehicles have been completed. We are talking about rocket power plants, which could contain defects. The verification was initiated in connection with a series of accidents related to defects in rocket technology. According to Igor Mochalin, general director of VMZ (Voronezh Mechanical Plant), monitoring is completed ..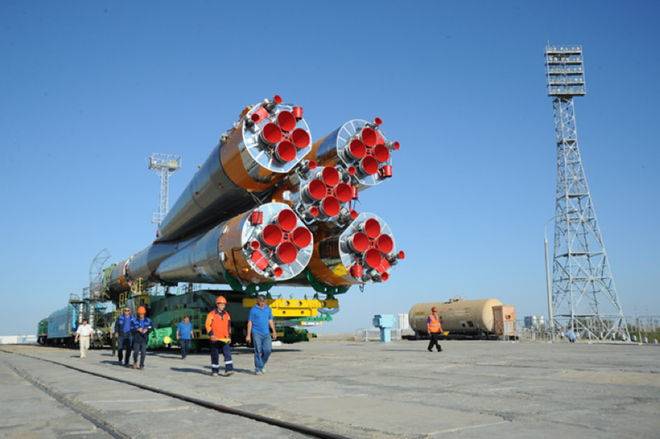 RIA News
cites Mochalin's statement:
The Voronezh Mechanical Plant completed the inspection of the 58 commercial engines for the Proton-M launch vehicle, which were transferred to the company in the 2017 year. In the near future, the engines of the last two batches will be tested, after which they will be sent to the customer. 16 engines for the Soyuz launch vehicles were also checked and sent to customers.
Recall that in the course of the commission's work, problems with the composition of the solder used in the installation of rocket engines were previously identified. Only for 2017 a year, due to the identified problem, more than 70 engines had to be re-processed. This resulted in additional costs that were not explicitly provided for by the original contracts.
The other day (March 21) from the Baikonur cosmodrome successfully launched a space rocket as part of the Soyuz-FG launch vehicle (with the 11D55 engine manufactured by Vyksa at 3-th stage) and the Soyuz MS-08 manned transport vehicle.
Mochalin:
In accordance with the production plan, the production and shipment of new commercial engines is underway. At start-ups already implemented this year and last 2017, all the engines of the Voronezh Mechanical Plant worked successfully, without comment.