The PAK DA creation program has been significantly shifted in terms and reduced in funding, but by the 2021 year a new version of the Tu-22M can take to the air, follows from the adopted state armaments program for 2018 – 2027 years, the bmpd blog reports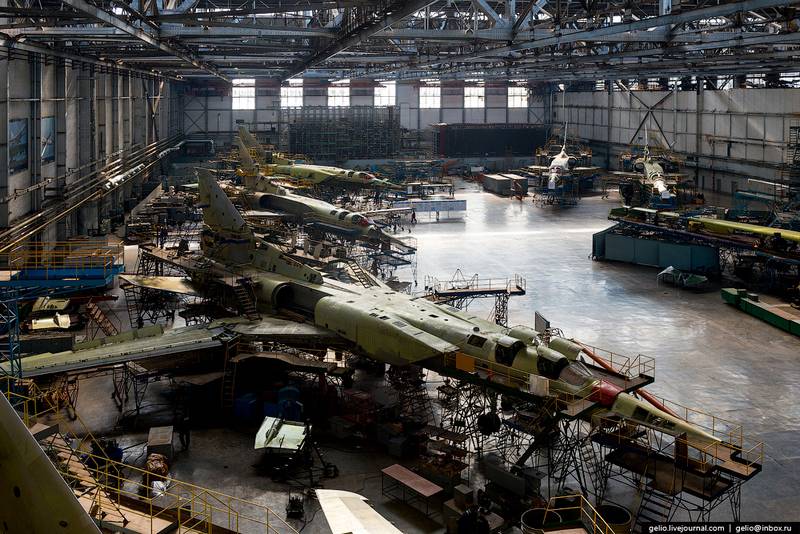 The state armament program (GPV-2027) included a program for the restoration in a modified form of serial production of Tu-22M long-range bombers; they are supposed to support the potential of the Russian far
aviation
for the next 20–25 years.
Planned to resume production of aircraft at the Kazan Aviation Plant of PJSC "Tupolev", which actually became a division of long-range aviation of the Russian United Aircraft Building Corporation (UAC). The study of the possibility of modifying the Tu-22M was begun in accordance with the current HPV adopted in 2010 for the 2011 – 2020 years (the research and development work "Magnitka").
In PJSC "Tupolev", the project of radical modernization of the Tu-22М is designated as "Product 345" (the "45-30" index is also used), and therefore the aircraft can receive the official Tu-345 index (the "145" code had the original aircraft Tu-22M, the "245" cipher was used in 1990-ies to create the previous modified version remaining on paper with the Tu-22М5 index).
It is noted that when creating a new version, they will actively use the developments of the Tu-22М3М project for upgrading Tu-22М3 aeronautical aircraft of the Russian Aerospace Force (according to the new GWP, financing for the modernization of Tu-22М3М 36 drill machines).
The 345 should retain the Tu-22М3 bomber glider, but instead of the NK-25 engines it will be equipped with two NK-32 engines of the 02 series. Production of these engines is now being restored at PJSC Kuznetsov in Samara to remotorize the current Tu-160 bombers and equip the Tu-160М2 bomber with new construction.
It is known that the aircraft "345" will have a crew of two people and will be nominally equipped with a retractable rod for refueling in the air.
Supposedly, 345 will receive onboard electronic equipment similar to the upgraded Tu-160М2 aircraft.
At present, at the Kazan Aviation Plant there are at least four unfinished mothballed gliders of Tu-22М3 airplanes, which will be used to build prototypes and pre-production samples of a restored bomber. The first prototype of the "345" can thus be lifted into the air already in the 2021 year. Serial production can be organized in Kazan from 2026-2027 at a rate of up to three or four aircraft per year.