There are reports from Kiev that Naftogaz urgently has to conclude additional agreements with companies engaged in the provision of public services for the population and enterprises. The main reason for concluding new agreements was not the spring weather, which was established in most of the territory of Ukraine. Also, new agreements are associated with changes in pricing policy. In fact, Naftogaz recognizes that the purchase of so-called reverse gas from European partners is more expensive than originally thought.
Naftogaz:
To obtain nominations for the first decade of April of the current year, heat supply enterprises need to sign additional agreements on their part as soon as possible and hand them over to the company.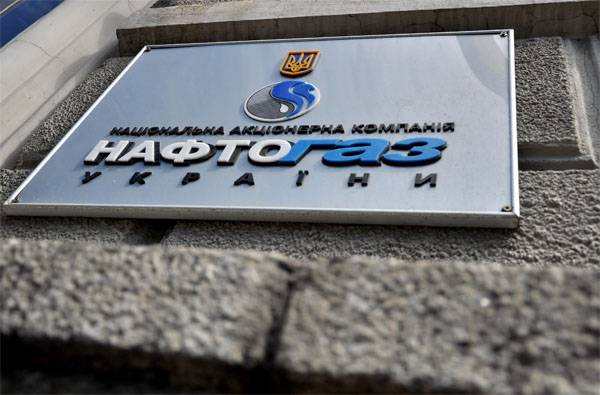 If such agreements are not concluded by companies, then the risk of cessation of heat supply for millions of Ukrainian consumers is created. Naftogaz denotes new conditions for the continuation of the heating season in the country.
Against this background, in the Ukrainian expert environment they say that Naftogaz already does not know what to do if Russia decides to abandon the Ukrainian transit. In an interview with NewsOne, Ukrainian expert Valentin Zemlyansky said:
We need to think now what to do with the gas transmission system and gas distribution. After the possible launch of the Nord Stream-2 and the Turkish Stream, the volume being pumped now will fall four times. (...) Naftogaz does not know what to do, because most of the country's gas distribution infrastructure is tied to these pipelines.