Servicemen of the Special Forces unit deployed in the Krasnodar Territory, began training as part of the crew of armored vehicles "Typhoon", reports
RIA News
.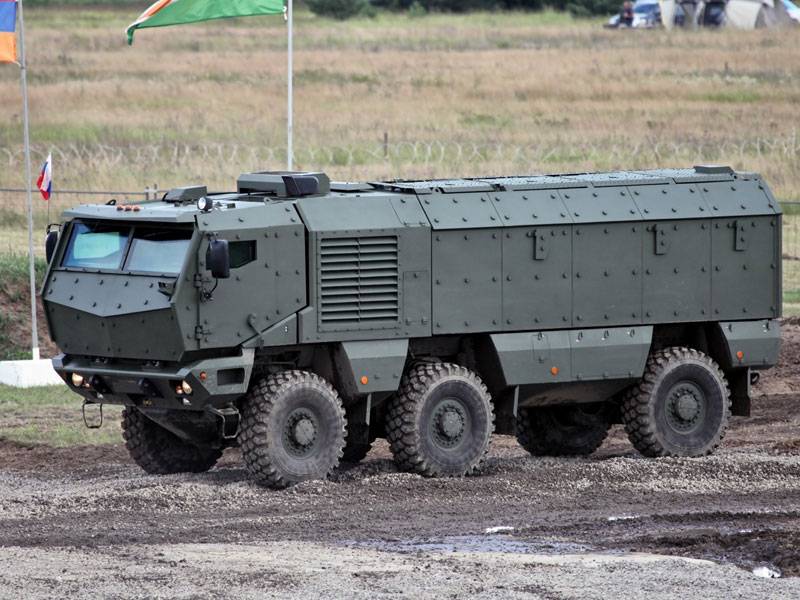 With military personnel, classes are held at the circuit, methods of maneuvering on the highway are practiced, the route in the column is conducted at the maximum allowable speed,
reads the release of the Southern Military District.
The press service recalled that "Typhoon" is a "universal armored vehicle with increased security that can withstand the detonation of an explosive device with a capacity of up to 8 kilograms of TNT under any wheel and anywhere under the bottom."
The machine is equipped with a combined ceramic armor, under which is armor steel. This provides protection against the defeat of armor-piercing incendiary bullets.
The car is equipped with five video cameras, which provide crew with all-round visibility. Installation of remotely controlled machine gun module is possible.
Armored cars "Typhoon" are designed for the transport of personnel, and for the installation of various equipment. On the basis of a unified platform, enterprises can produce "various types of transport, combat and special systems, including communication vehicles, mobile artillery systems, truck cranes, UAV transport and launch vehicles, evacuators," and much more.