Russian Aerospace Forces struck terrorists in Deir ez-Zor. The anti-government group "Jaish al-Islam" surrendered to the CAA in the Duma. Reports about it
FAN
with reference to Syrian sources.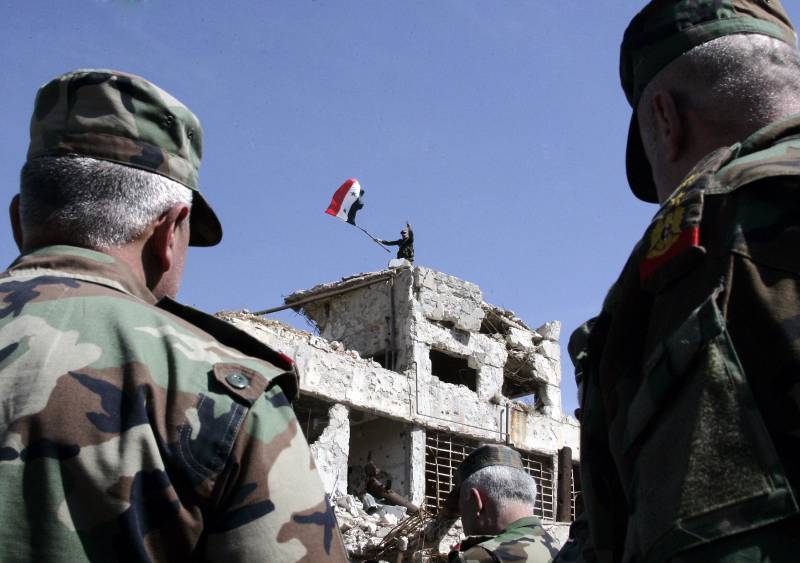 During the day, the evacuation of civilians in Eastern Guta from combat zones continued. During the work of humanitarian corridors, thousands of people left 153 dangerous areas. At the same time, the Syrian Arab Army (CAA) is cleaning the settlements freed from radical opposition groups. Thus, during a survey of the city of Sakba, soldiers discovered an artisanal factory for the production of rocket fuel, in addition, a large-scale rebel tunnel was found leading from Ayn Tarma to Dzhobar. Later, local media reported that the CAA, with the assistance of the Russian Center for Reconciliation of the Parties, entered into an agreement with the anti-government group Jaish al-Islam. In accordance with the agreements reached, the militants surrendered their positions in exchange for the opportunity to evacuate to Jarablus.
The Russian Aerospace Forces conducted pinpoint strikes at points of deployment of individual groups of the Islamic State (IG, organization banned in the Russian Federation) on the eastern bank of the Euphrates (Deir ez-Zor province). The clashes between the CAA and the terrorists were also noted near the city of Abu Kemal.
The Russian Space Forces together with the Syrian air force continued to strike at terrorists in different parts of the Idlib province. The positions of the radicals of the Girs al-Shuruga, Khazarin, Khash Sheikhun and Arikhi areas were attacked. Also, sources reported on strikes by Russian aircraft in the vicinity of the settlements of Kasabiya, Jauzaf and Hirsch Abden.
In the north of the province of Hama, the operation of the armed forces of the Russian Federation and the CAA against the terrorists "Dzhebhat al-Nusra" (prohibited in the Russian Federation) continued. Attacks on militant targets in the vicinity of Al-Latamin and Kafr Zetas. At the same time, the Syrian army fired artillery against the positions of illegal armed groups in the Aziyar region in the northwestern part of the region.