5 will hold a court hearing in India in April, during which a report will be heard from a representative of the country's Ministry of Defense on the acquisition of the Admiral Gorshkov aircraft carrier from Russia. Recall that we are talking about an aircraft carrier (originally - "Kharkov"), put into operation in the USSR in the 1987 year. In 2004, India entered into a contract for the purchase of an aircraft-carrying cruiser from Russia. In 2013, the aircraft carrier after deep modernization was transferred to the Indian Navy. Now it is called Vikramaditya.
The initial amount of the contract with the Russian Federation, according to the publication The Economic Times (India), was 0,974 billion dollars. However, in the 2010-th year in the documents of the Indian Ministry of Defense was listed a different amount - 2,35 billion dollars.
As noted, Indian "activists" became interested in this issue, demanding that the military department declassify documents relating to the final appreciation of the contract. In the Ministry of Defense of India, these requirements have been ignored in recent years, referring to the document, which requires the non-disclosure of details of military technical contracts.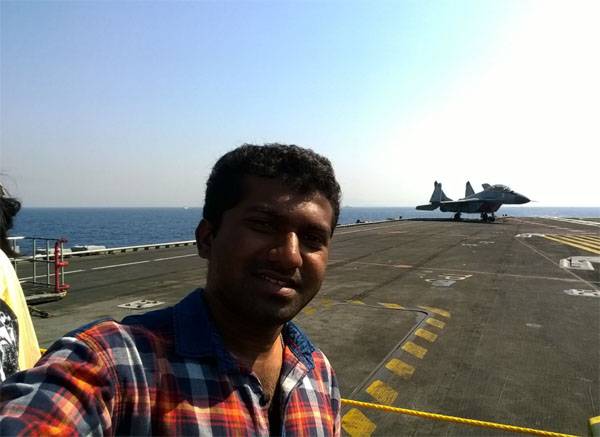 Representatives of the Indian Navy Command:
Bringing the details of the contract to the public, including the technical parameters of repairs, re-equipment of the aircraft carrier, can reveal all the capabilities of the ship, and this damages national security and undermines combat readiness
fleet
State.
The commission, created on the basis of previously published information about the increase in the value of the contract, intends to seek from the Indian Defense Ministry all the details of an agreement with Russia through the courts. To seek a detailed announcement, in particular, of that information, which concerns all the details of specific payments for the modernization of Admiral Gorshkov. It is also stated that the Ministry of Defense of India is demanded to "explain to the public" why such funds in the Navy decided to spend on an "outdated aircraft carrier" rather than a new project.