Russia's ambassador to the UK, Alexander Yakovenko, called the "Skripal case" a provocation carried out by British intelligence services, reports
RIA News
.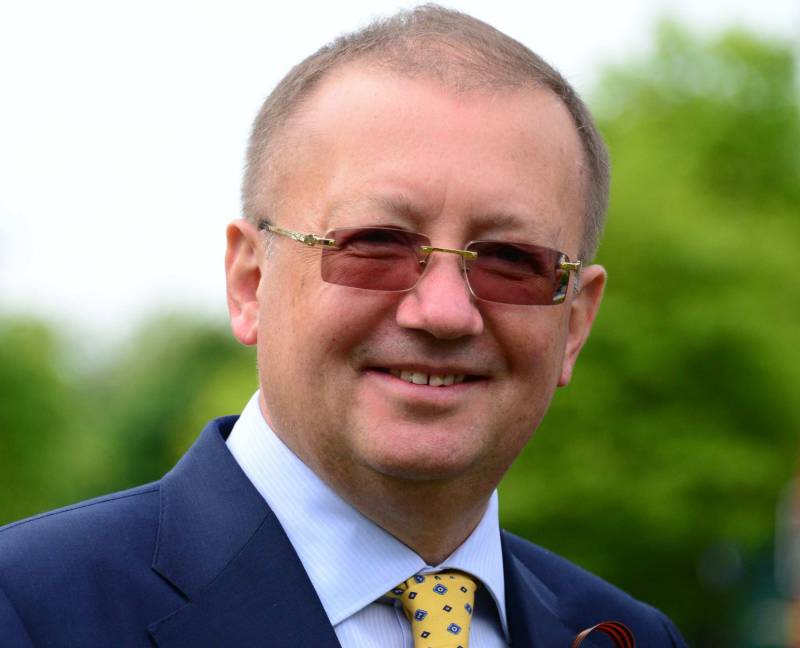 They refuse to cooperate with us, they do not provide us with any invoice. That, in fact, leads us to the conclusion that this is a provocation of the special services,
Yakovenko said in an interview with NTV.
He noted that London is now "in a very difficult position" for two reasons. The first is exit from the EU.
If you noticed in Brussels, when the statement on the Violin was made, the Brexit theme did not sound at all. At this time, very important agreements were reached on further negotiations between the UK and the countries of the European Union. That is, the topic has gone into the shadows, and the British in this case accepted almost all the conditions of the European Union,
told the ambassador.
The second reason is related to the role of Britain "in the Western Union." According to Yakovenko, after the approval of the concept of national security, London set a course for leadership in deterring "Russian aggression."
In order to restrain Russia, a powerful provocation is needed in order for this position to be supported by both the parliament and the people. This is the wild provocation, most likely, arranged by the British in order to get the support of parliament and the people,
added the head of the diplomatic mission.
According to him, London will not be able to classify information on the case.
I am sure that Russia will not release the British from the legal field. The British will have to answer. We are now just choosing a method, which way we will go,
concluded Yakovenko.
Recall that the former GRU officer Sergey Skripal and his daughter Julia were poisoned at the beginning of March in Salisbury. The British authorities accused Russia of poisoning. Moscow categorically denies this accusation.