Tajik private airline "Somon Air" on the basis of a telegram from the Federal Air Transport Agency was forced to suspend flights to nine destinations in Russia, reports
RIA News
air carrier post.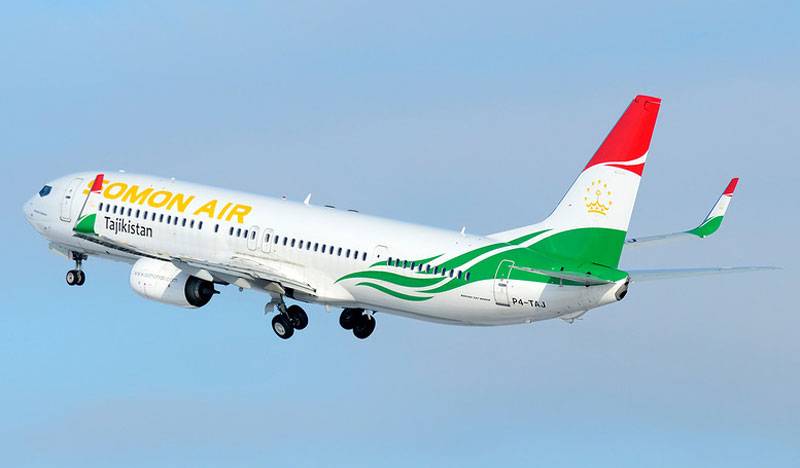 The list includes such flights of Somon Air as: Dushanbe-Ekaterinburg-Dushanbe, Dushanbe-Irkutsk-Dushanbe, Dushanbe-Kazan-Dushanbe, Dushanbe-Krasnodar-Dushanbe, Dushanbe-Krasnoyarsk-Dushanbe, Dushanbe-St. Petersburg-Dushanbe , Dushanbe-Sochi-Dushanbe, Khujand-Kazan-Khujand and Khujand-St. Petersburg-Khujand,
told the press service.
In addition, they noted in the airline, "April 5 expires the term of temporary admission of" Somon Air "for Khujand-Moscow-Khujand flights".
The publication reminds that the conflict of transport departments of the two countries began after the Tajik side did not give permission to Ural Airlines with 26 March (the beginning of the summer season) to fly in some directions, including from the cities of Perm and Chelyabinsk to Dushanbe.
Deputy Head of the Civil Agency
aviation
under the government of Tajikistan, Aziz Nabizoda said then that Tajik airlines "do not fly to these Russian cities, but the RF Ministry of Transport insists on Ural Airlines flights on the Perm-Dushanbe and Chelyabinsk-Dushanbe routes, which violates the agreement on parity flights."
Earlier this week, the Russian Ministry of Transport expressed concern about the fact that Tajikistan did not grant permission for Ural Airlines flights to the republic. Moscow called on the Tajik Transport Ministry to begin consultations on this issue.