The lawyers will appeal against the actions of the Ukrainian authorities, who, in violation of international norms and rules, are keeping the crew of the Crimean fishing vessel "Nord", reports
RIA News
message of the Deputy Prime Minister of the Republic of Crimea Igor Mikhailichenko.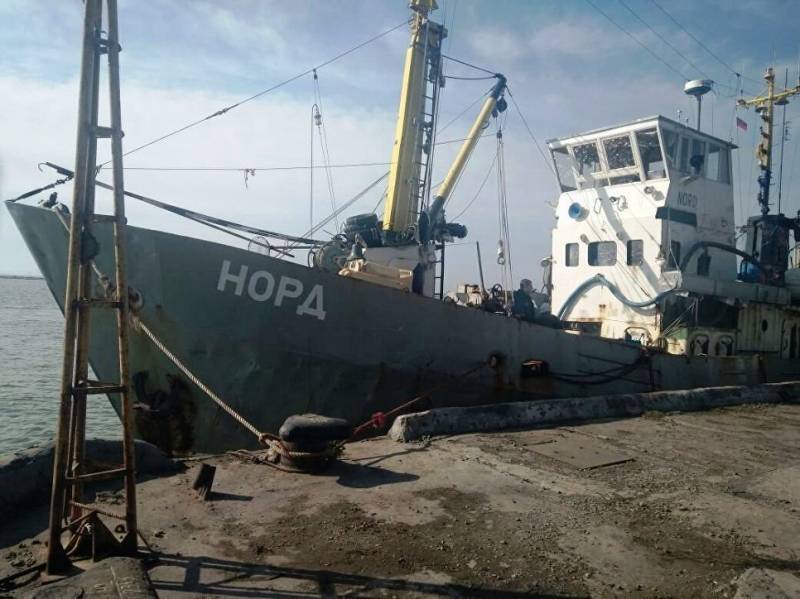 Recall, the Ukrainian border guards 25 March detained the fishing vessel "Nord" under the flag of the Russian Federation in the Sea of ​​Azov with 10 crew members, they are all Russian citizens. At the same time, the shipowner stated that "the vessel was detained unlawfully", and the actions of the border guards "are dangerous for the life of the crew members". The FSB Administration for the Crimea filed a case under the article "Hijacking a ship of air or water transport or railway rolling stock". On Friday, the vessel was arrested by a Ukrainian court.
Now the issue is being worked out with the Foreign Ministry of Russia and at the level of the Republic of Crimea in order to bring the Crimeans back home. We would return them even today ... But there are difficulties with that side, it behaves incorrectly,
said Mikhailichenko.
He also noted that the crew is being held by the Ukrainian side "in violation of international norms and rules."
Yes, the ship is really arrested (by the Ukrainian court) ... Lawyers are already working ... Already they will appeal this decision,
added the vice-premier, answering journalists' questions.
Earlier, the head of the Crimea, Sergey Aksenov, said that thanks to the lawyers and the Russian Foreign Ministry, they managed to get the ship's crew to get food and medicine. Aksenov called the actions of Ukraine piracy.