The Chinese space station "Tyangun-1" gradually descends from orbit and April 2 enters the atmosphere of the Earth, reports
TASS
.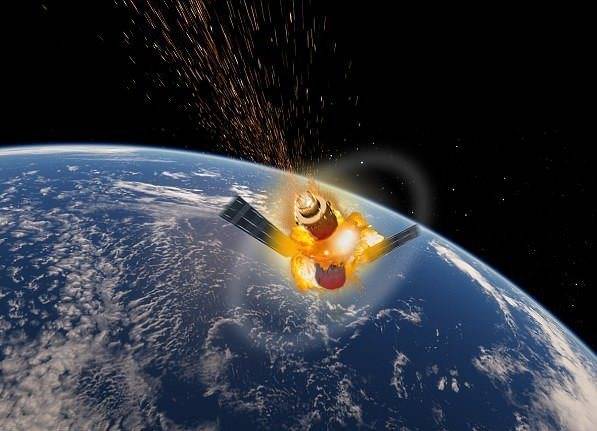 As of 08: 00 (03: 00 Moscow time), the average position of the station in orbit was 167,6 km, height at perigee (the closest point from the earth's surface) - 161 km, at apogee (point of greatest distance) - 174,3 km, slope - 42,7 degrees
says the message of the organization "China Manned Space Flight Program" (CMSP).
As stated by the European Space Agency, the station "will begin to collapse at an altitude of 150 km and most of it will burn under the influence of extremely high temperatures caused by the entry at high speed into the atmosphere." The agency does not exclude that some elements of the station will withstand the load and fall to the ground.
"Tyangun-1" (mass - 8,5 t, length - 12 m, diameter - 3,3 m) was put into orbit in September of 2011. In the next two years, the ships of the "Shenzhou" series docked to it twice. In the future, its flight took place in unmanned mode.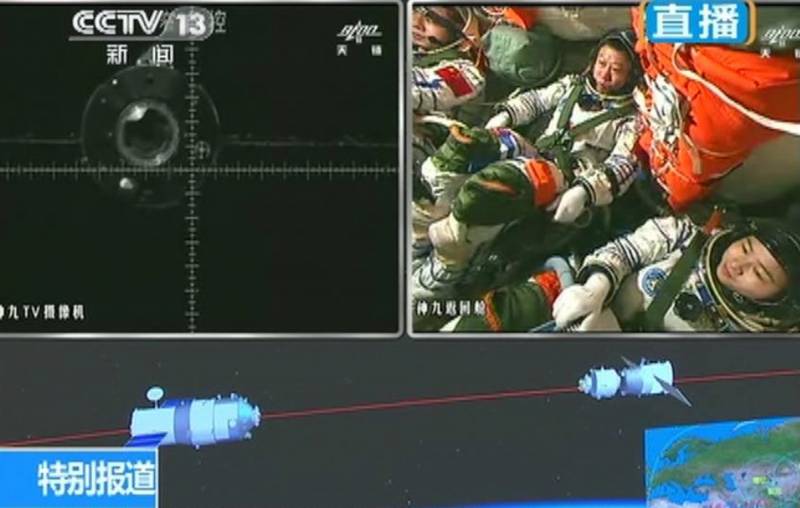 The docking of the manned ship "Shenzhou" with the orbital station, 2012 year.
At the end of March, the American newspaper The Hill, citing experts from the Aerospace Corporation, wrote that the wreckage of a space laboratory descending from orbit "could fall in Spain, Portugal, France and Greece."
However, two days ago, the representative of the Chinese Foreign Ministry Lu Kang said that "the likelihood of the fall of large elements of the" Tiangong-1 "on the territory of any countries is extremely small." However, Beijing is obliged, if necessary, to promptly notify the governments of certain states about the occurrence of risk.