Contract for the repair and modernization of the Admiral aircraft carrier cruiser
fleet
Soviet Union Kuznetsov "plan to sign in April this year, reports
RIA News
message source in the Russian defense industry.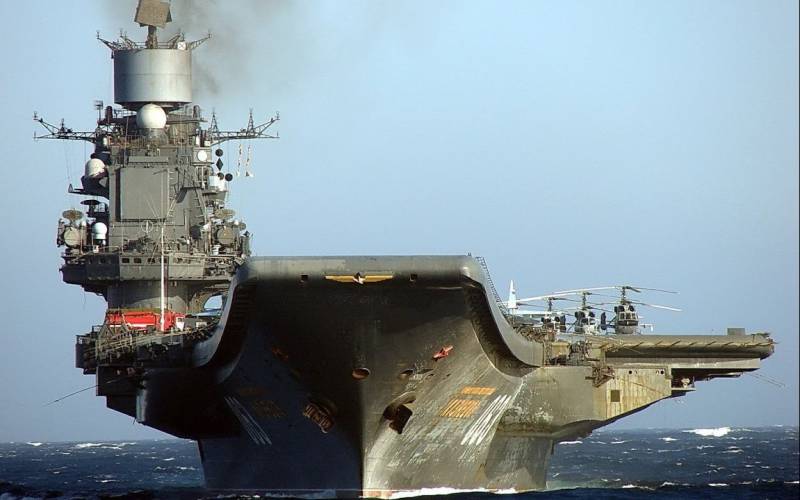 All necessary orders are given. But since the process of concluding a contract has a rather powerful financial component, it is expected that in April we will have a specific document. The work started last year, in the month of October - this is fault detection, preparatory work, determination of the scope of work,
said the source.
According to him, the ship "will come out of repair much earlier than planned."
The cruiser "Admiral Kuznetsov" was commissioned in the 1991 year.
From November 2016 to February 2017, as part of the strike ship group, he took part in an anti-terrorist operation in Syria. On board the cruiser were more than 40 aircraft and helicopters. First time in
stories
The Russian Federation carried out the combat use of deck aircraft Su-33.
For two months of combat service, naval pilots
aviation
make 420 sorties from the Admiral Kuznetsov, during which more than 1,2 thousand objects of terrorist groups in the territory of the SAR were hit. Cruise missile attacks hit targets.