According to the representative of the Ministry of Foreign Affairs of the Russian Federation, Maria Zakharova, the main goal of a number of Western countries is to prevent the holding of the World Cup in Russia, reports
RIA News
.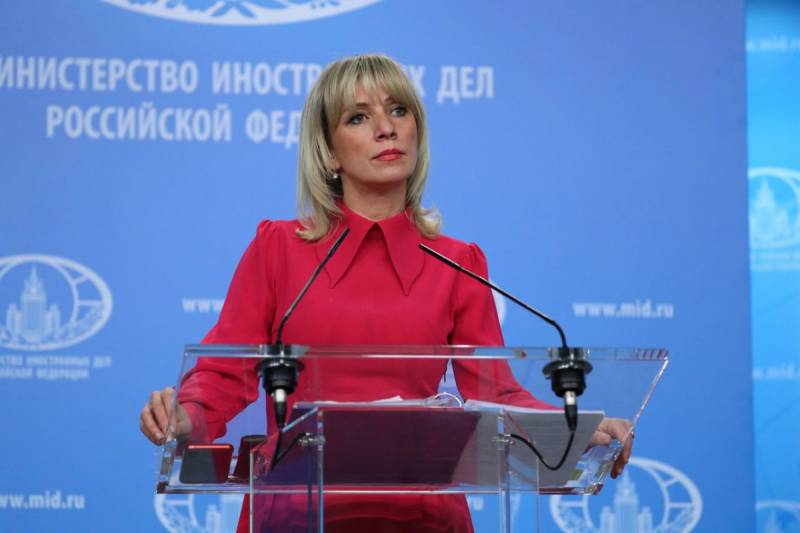 This is just a blue dream, this is the main goal,
Zakharova said, answering the question of Channel Five, can the Russian Federation face isolation from Western countries in the context of the World Cup?
So I have the impression that, you know, there is such a Russian expression "the grass does not grow" - that's just that if only to remove this World Cup from Russia,
she noted.
All methods are good. Everything focuses only on this soccer ball, which, God forbid, still touches the Russian football field,
added the representative of the Ministry of Foreign Affairs.
This week, a number of EU countries, as well as the USA, Canada, Norway, Ukraine and some others, decided to expel Russian diplomats in connection with the incident in British Salisbury, where ex-employee Sergey Skripal and his daughter Yulia were poisoned in early March. In addition, the authorities of the United Kingdom and Iceland decided not to attend the World Cup 2018 in Russia.
Recall first in
stories
The World Cup in Russia will take place from 14 June to 15 in July in 11 cities: Moscow, St. Petersburg, Kazan, Samara, Saransk, Rostov-on-Don, Sochi, Volgograd, Kaliningrad, Nizhny Novgorod and Yekaterinburg.