Aman Tuleyev decided to leave the post of governor of the Kemerovo region ahead of time due to the tragedy in the shopping center "Winter Cherry", reports
RIA News
.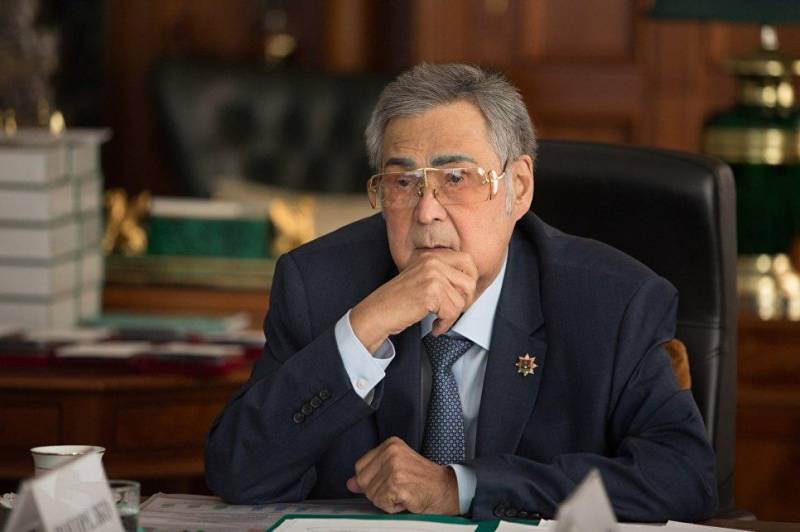 "The Governor of the Kemerovo Region, Aman Tuleyev, addressed the Russian President Vladimir Putin with a letter of resignation," the press service of the regional administration said.
Later, on the official channel of the administration on YouTube, his video message appeared.
Dear countrymen. We all experience the terrible tragedy that occurred in Kemerovo 25 March. We have lost 64 man and most of them are children. Our kids. Each of us has already missed all this through his heart, all this horror, the pain of this catastrophe ... Together with us all Russia and the whole world grieve
said the governor.
I consider for myself the right, conscious, the only right decision, because with such a heavy load on the post of governor, well, it is impossible, morally impossible,
declared Tuleyev.
Addressing the residents of the region, he noted that together with them he passed "a big, very big life journey - from the Kuzbass striker, sitting on rails, knocking with helmets, to Kuzbass creating and supporting the state".
And you did it all. And I am immensely grateful. Quite honestly, as before an icon, I can tell you that in my work I was always guided by the interests of our country, Russia and our region,
said the governor.
Thanks again to everyone. For the fact that they were always there, in the grief of joy, and take a bow. Today, now I want to tell you, I submitted a letter of resignation to the President of the Russian Federation. Peace and good to you and your families. May the Lord protect each of you and our native Kuznetsk land,
added on.
Aman Tuleyev came to politics at the end of the 1980s. Kemerovo region headed the 1997 year, four times re-elected as governor with the result 93,5-96,69% of votes. His powers as head of the region expired in 2020 year. Tuleev 73 of the year.