The SBU launched an investigation against the Ukrainian Orthodox Church of the Moscow Patriarchate (UOC-MP) because of "support for the militia" and "anti-Ukrainian activities," informs Vneshno news agency referring to statements by SBU colonels Valery Udovichenko and Yulia Laputina.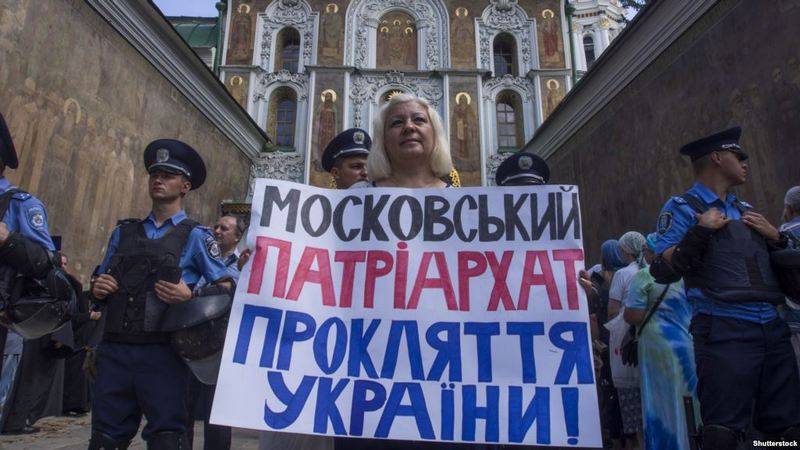 According to them, the investigation is going on throughout the country. In the Security Service of Ukraine, representatives of the clergy allegedly participate in "terrorist activities", while Russian special services use the churches of the UOC-MP for the "intelligence operation".
Special services conduct scientific examinations, collect evidence and interview witnesses, and also examine church literature "for the presence of manipulative texts
- declared Laputina.
Representatives of the SBU gave examples of "anti-Ukrainian activities" - so, according to them, in 2014, the monks of the Holy Dormition Svyatogorsk Lavra allegedly placed on the back of the icon of the Mother of God "a new prayer of pro-Russian content and distributed it on Easter holidays." In addition, according to the security services, in the same year, the militia in Slavyansk received asylum in one of the churches of the UOC-MP.
Recently, property and representatives of the UOC-MP were repeatedly attacked. In particular, unknown persons set fire to the chapels and churches of the UOC-MP, robbed and destroyed them, RIA reports
News