The President of Ukraine decided to express the words of criticism to all those who support the implementation of the project of the Nord Stream-2 gas pipeline. Recall that just a few days ago, Germany confirmed the permit for the construction of SP-2 in its exclusive economic zone.
According to Poroshenko, expressed in an interview with German media, "only Moscow accomplices can approve the construction of a gas pipeline." Thus, Poroshenko openly referred the representatives of the German federal agency who issued the permit for the implementation of the gas transmission project to the "accomplices of Moscow".
Petro Poroshenko said that the construction of the "SP-2" represents a "serious danger" for Ukraine, since Kiev will lose annually about 2 billion dollars in transit of Russian gas to Europe.
Poroshenko:
Gazprom will minimize gas transit to Ukraine, and this will weaken us. This "Nord Stream-2" is an instrument of Russia's political influence. All those who support him are accomplices of Russia.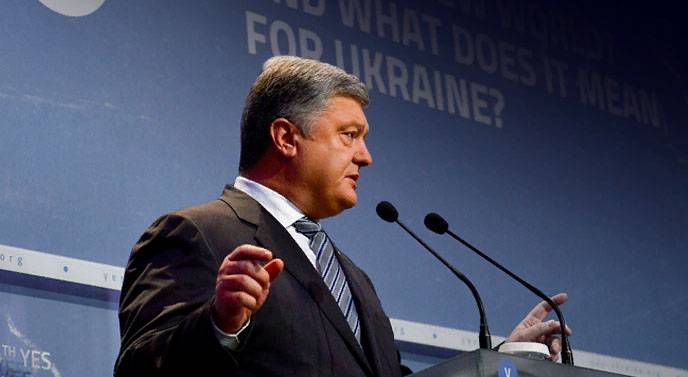 Recall that earlier, Gazprom stated that they expect the project to be agreed with all the countries in whose exclusive economic zone the pipe can eventually pass.