31 March 1945 of the year the Red Army during the East Pomeranian offensive operation fully completed the capture of the German city of Danzig. A distinctive feature of the operation to seize this city is that the troops of the 2 of the Byelorussian Front entered Danzig not from the east, where the fortifications were located, but from the western direction. After the capture of Danzig, a Polish flag was raised above the city, and after a while the city itself became Polish Gdansk.
During the operation, the Red Army suffered substantial losses - about 10 thousands of soldiers and officers fell on the battlefields near the city and directly on the streets of Danzig.
And in Poland today it is customary to remember about those events, as well as about who owed much of its territory to it? ..
It should be noted that a few months before the end of World War II, the command of the Third Reich at the suggestion of Hitler was turned into a so-called "Festung". This is a walled city with a multi-stage fortification system. The main task of the "Festungs" was that their garrisons had to resist parts of the advancing Red Army for a long time, even when they were completely surrounded. However, the Germans did not succeed in their "Brest Fortress" for a number of objective reasons.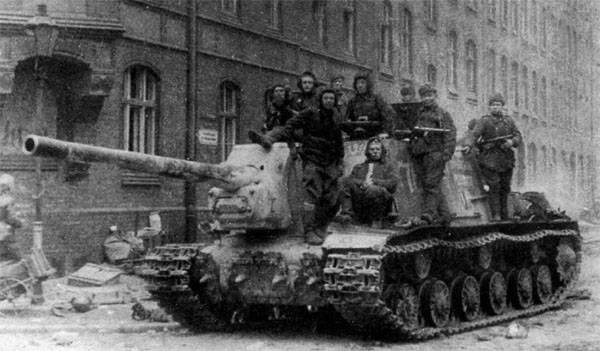 The Red Army troops, bypassing the city and striking from the west, destroyed all the defensive plans of the Nazis. Danzig fell, and a month later, the Third Reich itself fell.