Chief of the General Staff of the Armed Forces of Ukraine Viktor Muzhenko decided to personally test the sniper rifle, which, as stated, is beginning to enter into service with individual units of the Ukrainian security forces. According to Muzhenko, in the modern armed forces of Ukraine, special attention should be paid to the development of sniper skills of servicemen.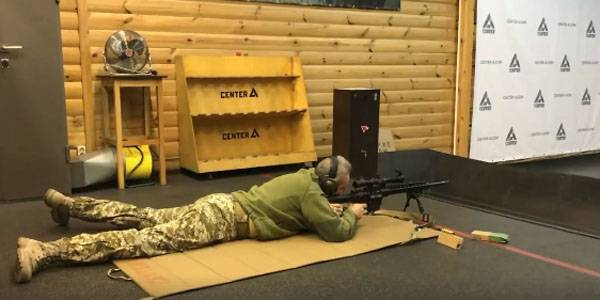 The head of the Ukrainian General Staff said that it was necessary to make changes to the concept of training snipers in the military, adding that the new concept should be implemented taking into account the military standards of the North Atlantic military bloc.
Against the background of testing a sniper rifle for the Armed Forces of Ukraine, a mini-conference was held with the participation of representatives of the Ministry of Defense of Ukraine and the manufacturer. During the conference, an assessment was made of the production capacity of the weapons company, the training base for snipers, and the issues of the aforementioned change in sniper training programs in the Armed Forces of Ukraine were considered.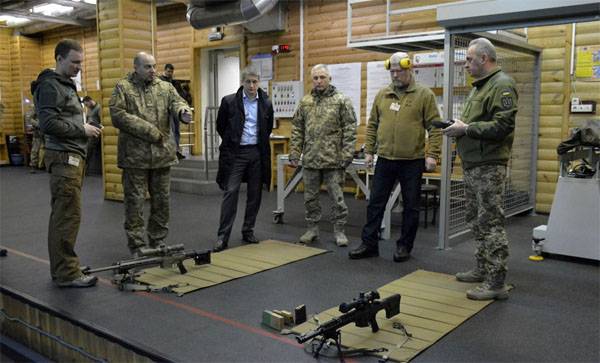 Recall that earlier in the concern "Ukroboronprom" announced the creation of the "newest" sniper rifle VM MP-WOS caliber 7,62х54 mm and barrel length 730 mm. The rate of fire of this rifle is up to 20 shots per minute. In fact, this is a modernization of the Mosin rifle. The first demonstration model of the VM MP-OOS was presented in November 2015 of the year at the New Petrovtsy training ground in the Kiev region.
Results shooting target Viktor Muzhenko not shown.