Literally a few hours after the energy summit in South Korea announced its readiness to begin implementing the project of a gas pipeline from Russia through the territory of the DPRK, the United States in the United Nations began to promote the next package of sanctions against Pyongyang. As a result, the UN decided to introduce additional economic restrictions on the DPRK.
It is known that the sanctions will be further extended to 21 North Korean company. Attention is drawn to the fact that almost all of these enterprises fall within the scope of North Korean energy. Some of them are engaged, for example, in the extraction and sale of coal. Sanctions are also extended to several North Korean tankers used by Pyongyang to transport hydrocarbons. Restrictive measures are also being introduced to other DPRK vessels.
In the United States they stated that they "noted" several visits of North Korean ships to the Russian ports of the Far East. The statements say that North Korean ships were loading coal there. Then this coal was transported to the ports of South Korea and Japan.
Thus, in the United States made it clear that Seoul and Tokyo are under the American cap, and all their trade transactions pass through American monitoring. In this regard, it can be assumed that in South Korea, someone from the top political leadership will soon announce "erroneous information about Seoul's readiness to support the project to build a gas pipeline through North Korea." The United States is clearly annoyed by the fact that the very thoughts about building such a gas pipeline are visited by representatives of the official Seoul.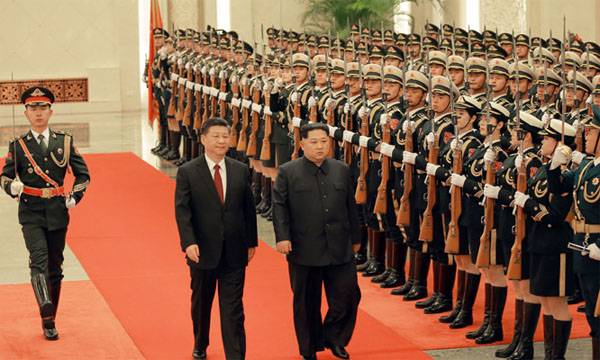 Recall that the other day the head of the DPRK, Kim Jong-un, made his first foreign visit to China.